Luna Lodge Accommodations – Costa Rica
Amid the tropical rainforest of Costa Rica sit our accommodations of eight bungalows, three haciendas, and seven platform tents. As we are located up above the Carate River Valley, it is generally cooler and we almost always have a light ocean breeze. All of our accommodations are beautifully situated in the rainforest and offer breathtaking views from their decks.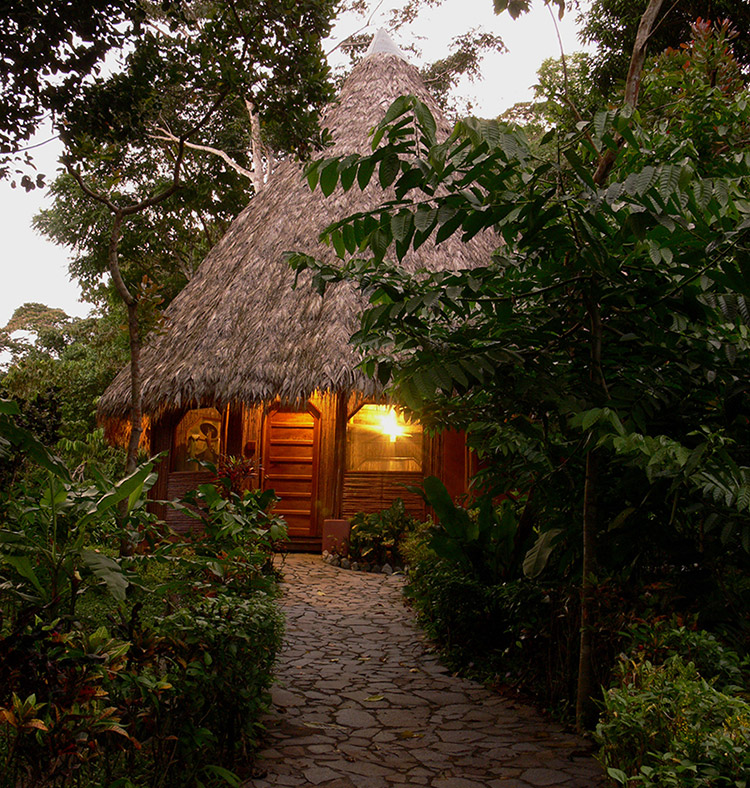 Bungalows
Six of the bungalows feature two double beds, a private deck, and a private bathroom with shower and bathtub. Large windows and a high-beamed roof provide for ample air circulation, while walls of bamboo add a decorative rustic touch.
One of the really attractive and unique parts of the bungalow is the lush private garden just off the shower, smoothing the transition to the rainforest outside, yet keeping it all protected with a handcrafted stone wall.
We have two honeymoon suites with king-sized beds. These beautiful bungalows boast the same features and amenities as the other Bungalows.
Hacienda rooms
The hacienda-styled rooms are closer to the main lodge and are fully enclosed. The spacious colonial-style hacienda rooms have private baths and are designed to comfortably accommodate three with one double-bed and one single-bed.
The view is spectacular and the toucans love to visit the neighboring trees in the afternoon.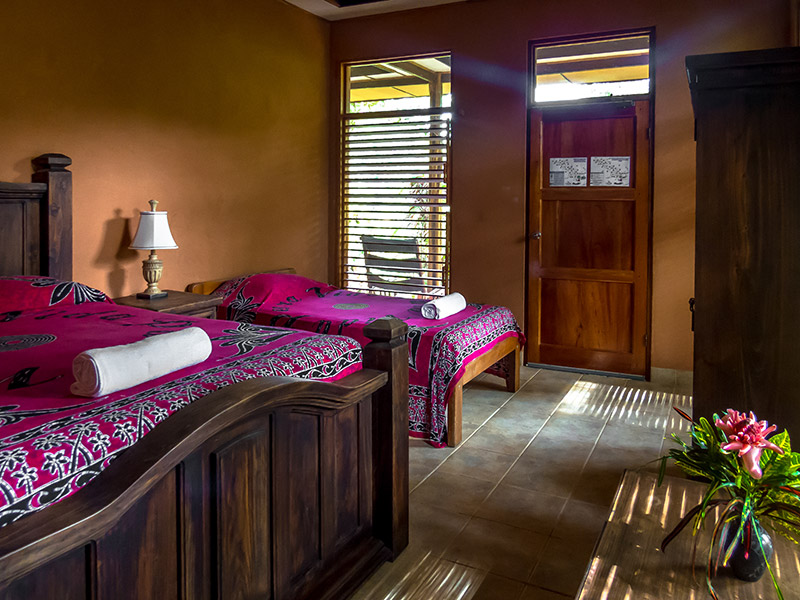 The Tents
The completely enclosed "nature-lover" tents have two single beds or one double bed, a private bathroom with hot water, electricity, and a balcony overlooking the rain forest. Five of the tents have the best view on the property as they are situated at the top of the hill above the Yoga platform. The other two tents are conveniently located near to the restaurant, but nicely secluded for privacy.
Toll Free US & Canada:
1-888-760-0760
Costa Rica Direct:
+506 4070-0010
E-mail Us:
reservations@lunalodge.com

WhatsApp