Surf Lessons in Lanzarote, Spain: Learn to Surf with the Best
Gifted with incredible beaches and unbeatable weather, Lanzarote in the Canary Islands has become the chosen holiday destination for those looking to surf high-quality waves in Europe. For this reason, several surf schools have found their place on this wonderful island, offering a wide range of options for all levels.
On this occasion, we will immerse ourselves in the surf culture in order to learn more about the interesting offerings we can find in Lanzarote, all of them aimed at learning this exciting sport in a spectacular natural environment.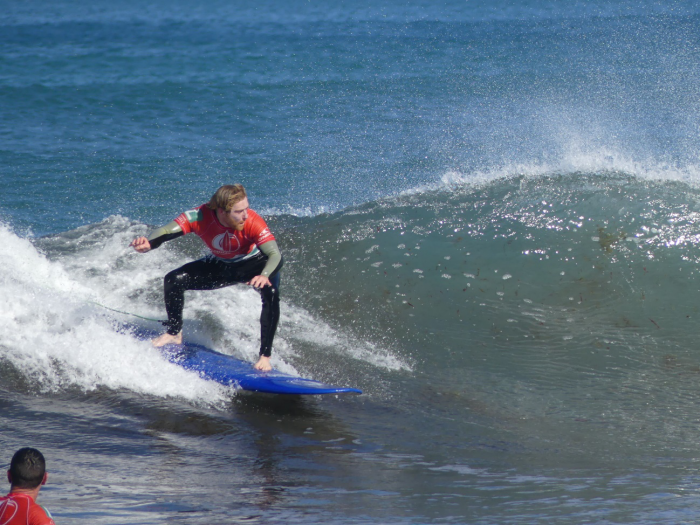 Given the variety of surf spots on the island, where quality waves crash along the coastline, Lanzarote is the go-to Canary island for surfers. Located on the most eastern side of the Canary archipelago, this is the most visited island throughout the year by surfers from all over the world, who find in this paradise the best conditions for surfing.
In order to get to Lanzarote, you need to take a flight from any of the main cities in Spain. At present, different low-cost airlines offer flights to Arrecife airport (Lanzarote's capital), which makes flying to the island easier and more affordable.
Once there, it's possible to enjoy Lanzarote's subtropical weather. With an average annual temperature of about 20°C, the November-March five-month period is the ideal time to surf on the Spanish island.
Famara: The Best Destination to Learn to Surf
Various beaches across the island offer optimum surfing conditions. However, Famara beach is the best-known for providing the appropriate environment for learning to surf. That's why some of the most reputable surf schools are located in this part of the world.
Temperatures in Famara are ideal for surfing, not only for beginners but also for more experienced surfers. For that reason, there is a wide range of surf courses that can be booked on this beach any month of the year, as well as equipment rental, surf camps and other complementary services.
Lanzarote surf schools offer is very wide. Besides surf lessons, many of them also offer intensive courses for other water sports such as diving, windsurf or SUP.  On top of that, customers can also enjoy yoga lessons, gym sessions and other complementary activities such as hiking
Learn to Surf Any Time of the Year
More than a sport, surfing represents a lifestyle for those really passionate about the sea and, in Spain, it's possible to find dreamlike spaces ideal to have an extraordinary surfing experience.
Lanzarote is a magical destination, a volcanic paradise offering the best conditions for learning to surf and catch waves with the greatest. Come, visit this island and slide on over waves learning the most exciting of all water sports: surfing.
Toll Free US & Canada:
1-888-760-0760
Costa Rica Direct:
+506 4070-0010
E-mail Us:
reservations@lunalodge.com

WhatsApp