Eco Tours and Activities
"Give people an ecotourism experience for a day and they will be impressed; teach them about ecotourism and it can change their life." Author Unknown
Experience the lowland tropical rainforest in its most natural state.  Specifically designed to educate, raise awareness and responsibly enjoy the beauty of the rainforest, a Luna Lodge Guided Tour, will open your eyes and heart to the majesty of the rainforest surrounding you.
Our highly trained and educated Wildlife and Nature Guides will share their knowledge of, and love for, the rainforest during your time with them.
Situated next to the Corcovado National Park, this area is one of the most bio-diverse spots on the entire planet.
The park is home to almost 400 species of birds, 140 species of mammals, 116 species of amphibians and reptiles, over 500 species of trees, and more than 6,000 species of insects.
With 13 major ecosystems, the park protects endangered species such as the jaguar, puma, crocodile, tapir, poison dart frogs, and the harpy eagle.
The expansive beaches of the Osa, especially those near Carate, where Luna Lodge is situated, are also major nesting sites for several varieties of sea turtles. National Geographic Magazine described the Osa Peninsula as "…the most biologically intense place on Earth."
All tours are conducted with educated guides and begin at the reception desk. Please make sure to wear appropriate foot-wear; sneakers, hiking boots or sturdy water-sandals.
Corcovado National Park Tour
A half-hour beach walk from Carate brings you to the Corcovado National Park entrance. Hike with your guide through tropical lowland rainforest to the beautiful Madrigal River. Learn about the flora and fauna.
Take a dip in the river and meander down the river to arrive at the beach. Leisurely walk back to Carate along the beach or duck back onto the rainforest trail.
Round-trip transport to the beach in Carate, the park entrance fee, and a picnic lunch is included with this tour.
This tour is one of our guests' favorites.
US$90 per person (includes park entrance fee)    5-6 hours    Minimum 2 people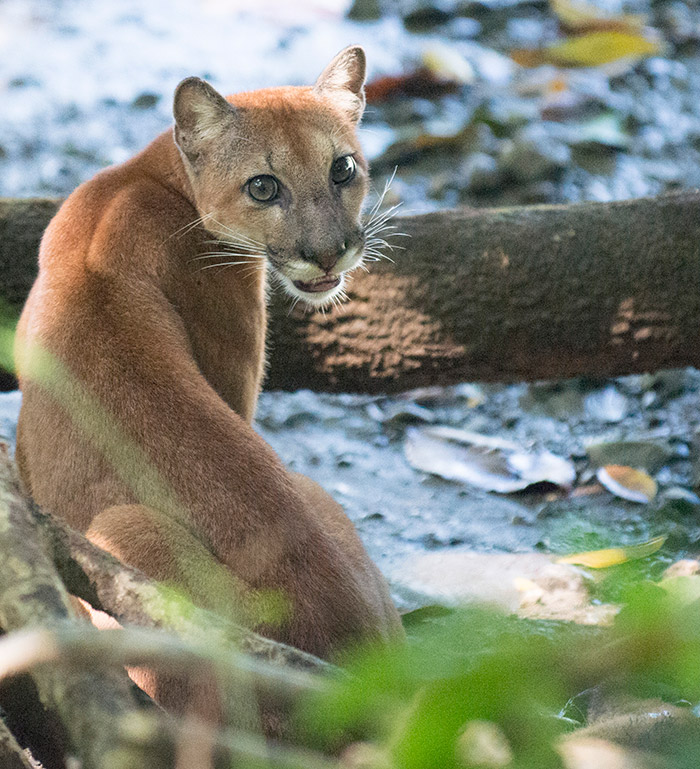 Lagoon Kayaking
Observe nature in and around the beautiful ocean side lagoon. The lagoon is a great place to see many different animals including crocodiles, white faced monkeys, spider monkeys, Jesus Christ lizards, and more. In addition, numerous types of fish are frequently seen in the lagoon such as red snapper, Pacific Jack, and snook.
Aquatic bird species are also abundant around the lagoon; Great Blue Heron, Roseate Spoonbill, and Osprey are commonly spotted in this incredibly diverse ecosystem. Lagoon kayaking is a great way to experience firsthand the abundant life on the Osa Peninsula.
Transportation, kayak rental and guide included.
US$85 per person    2-3 hours    Minimum 2 people
Early Bird Watching Tour
Rise and shine to the fresh early morning air to find hundreds of birds already awake. We have two different loop trails that are available. For keen birders and animal lovers, the tour will be a special treat.
Breakfast will be waiting for you when you return.
US$35 per person    2 hours    Minimum 2 people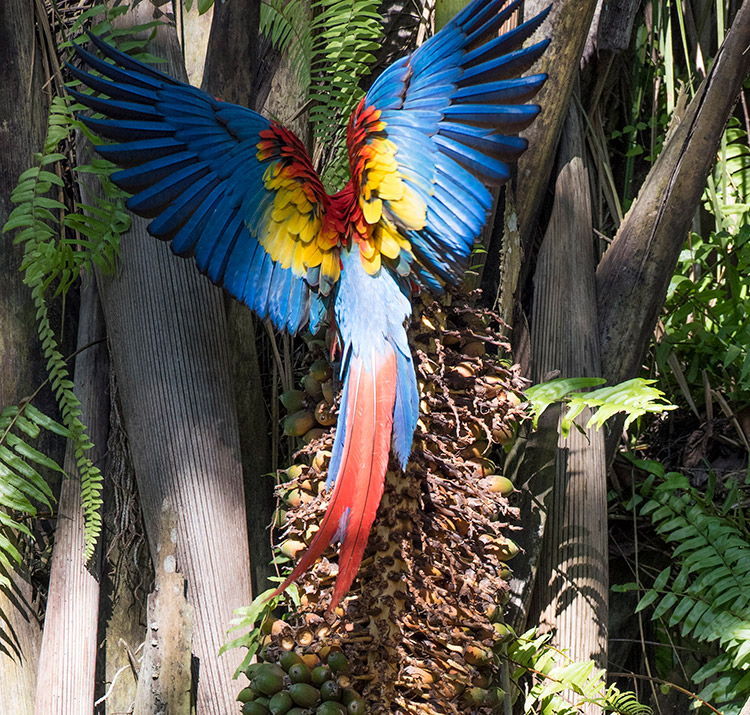 Sunset Bird Watching Tour
This guided tour begins at 3:00 pm with transport down to the river valley from Luna Lodge. Within moments we will encounter birds with impressive colors and marvelous melodies, different habitats, and a diverse range of birds; like the Turqoise Cotinga, Scarlet Macaw, Red-Crowned Woodpecker, Bright-Rumped Attila, Fiery-Billed Aracari and many more species.
We have compiled a comprehensive list of almost 300 birds in the area surrounding Luna Lodge along with their sighting frequency. Avid birders can check off birds as they are seen during their visit.
US$40 per person    2 hours    Minimum 2 people
Primary Rainforest Ridge Hike
This day-long custom guided tour gives you the opportunity to experience several local microenvironments in the same day.
Beginning deep in the primary rainforest along a protected ridge high above the Pacific, you will look for four species of monkeys, two types of peccaries, and the many other diverse species of wildlife.
Descend along the trail through several levels of varied terrain, emerge into the wide open spaces and fine volcanic sands of Carate beach.
US$60 per person    3-4 hours    Minimum 2 people
Shady Lane Tour
This two-hour guided tour  is along a shaded trail where you will  look for all four species of monkeys, coati mundi, leaf cutter ants, and several bird species such as the scarlet macaw, toucan, and spectacled owl. Fichus, royal palm, guava and lemon trees, which are the principal food source for the animals and birds.
Transportation included.
US$55 per person    2 hours    Minimum 2 people
Gold Panning
Learn gold mining techniques with a local gold miner!  Gold was discovered on the Osa Peninsula at the end of the 19th century, it was rumored that more gold existed on the Osa than in California during the great gold rush. Rio Madrigal, Rio Tigre, and Rio Carate are all major rivers for gold mining on the Osa Peninsula and located close to Luna Lodge.
Take your chances and see what you can find!
US$25 per person    2 hours    Minimum 2 people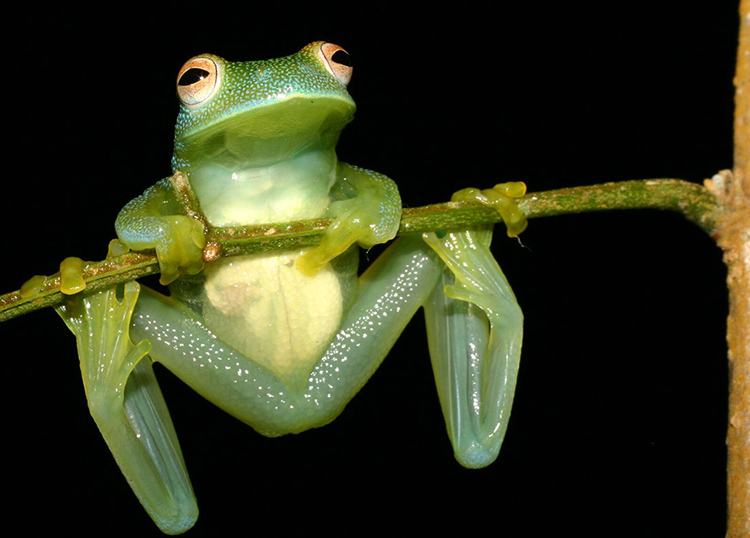 Night Walk
When the sun sets and the moon rise the rainforest is transformed.  At night, the jungle is alive with new sights, sounds, and smells.  This excursion provides you the opportunity to experience this magnificent transformation firsthand. 
You will see a great variety of amphibians, reptiles, mammals, and insects.
US$35 per person    1-2 hours    Minimum 2 people
Sirena Station Hike
This day long guided tour begins with a charter flight from Carate to the ranger station in Sirena, in Corcovado National Park. Experience the impressive trails through primary and secondary rainforests, some of the most magnificent on the Peninsula de Osa.
In this majestic place you will have the opportunity to observe the majority of the flora and fauna in all of Costa Rica; approximately 5000 species of plants, 600 of which are trees, and 100 species of mammals.  Your Guide will lead you on an incredible exploration of this rich area in the hopes of seeing tapir, white-nosed coati, nine-banded armadillo, ant eater, sloth, and all four species of monkeys; the white-face monkey, howler monkey, spider monkey and the squirrel monkey. The tour concludes with an amazing flight over the rainforest on the way back to Carate.
Transportation to and from Carate, chartered flight and a picnic lunch included.
Forest Bathing
Forest Bathing is a deliciously relational practice. It brings us into sensual interaction with the more-than-human world, as well as with other humans, in wonderful ways. It is also a deep journey into our knowing of the world. With every walk, we learn more about all of our relationships.  The trails are medium to difficult. Bring hiking boots and water for this enlightening experience.
Learn more about Forest Therapy: https://www.youtube.com/watch?v=UrkQ78uz-rU
US$25 per person    2-3 hours    Minimum 2 people
Toll Free US & Canada: 1-888-760-0760  |   Costa Rica Direct: +506 4070-0010  |   reservations@lunalodge.com