Guided Tours at Luna Lodge
The guided tours at Luna Lodge are all about the natural world. Our nature guides know the Osa Peninsula and can open your eyes and heart to the magic of the rainforest.
Here at the end of the road, next to Corcovado National Park, where the wildlife feels safe, is the enchanting world of the Osa Peninsula.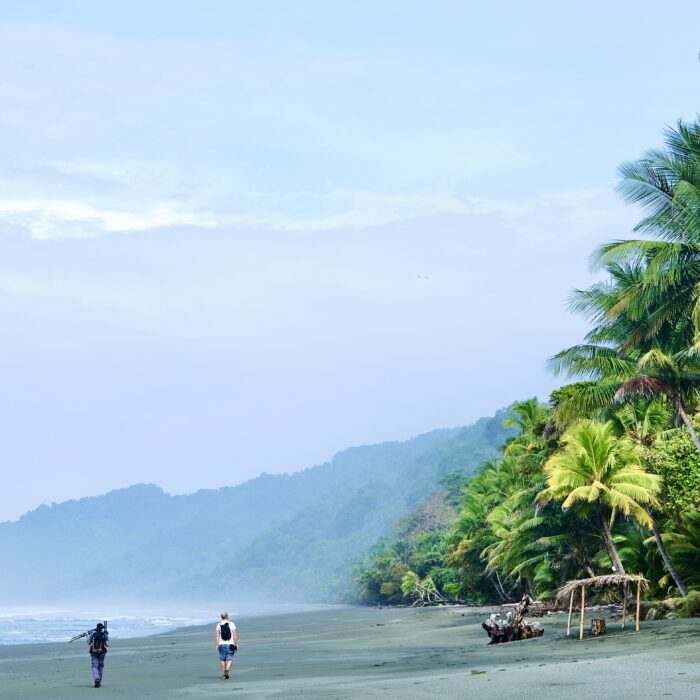 There is a reason people stay at Luna Lodge for their adventure into Corcovado National Park. Our guided tours into the park are led by our experienced naturalist guides and this jewel of the Costa Rican National Park system is right in our backyard.
Often referred to as one of the best national parks in the world, Corcovado NP was created in the mid-1970s and it was designed by the nature of its watershed. The park is home to almost 400 species of birds, 140 species of mammals, 116 species of amphibians and reptiles, over 500 species of trees, and more than 6,000 species of insects.
And with 13 major ecosystems, the park protects endangered species such as jaguars, pumas, crocodiles, tapirs, poison dart frogs, and harpy eagles.
After the short transfer down to Carate Beach, it is a 45-min walk along a rainforest trail and on the beach that brings you to the Corcovado National Park entrance.
LUNA LODGE CORCOVADO GUIDED TOUR
Included: round-trip transport to the beach in Carate from Luna Lodge, the park entrance fee, and a snack is included with this tour. You will return back to Luna Lodge for a nice Lunch.
US $100 per person 5-6 hours minimum 2 people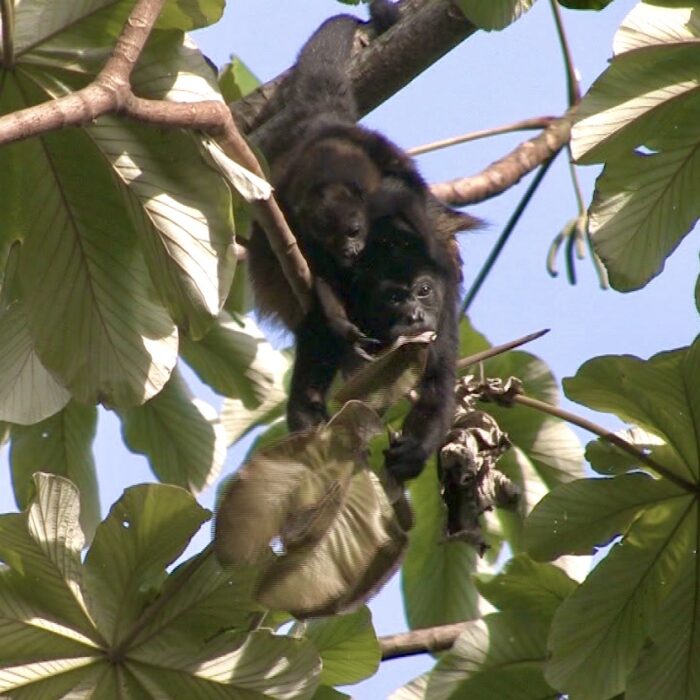 This is a vehicle safari ecotour that takes you from Luna Lodge down to the beach and into isolated, secluded roads that venture up into the rainforest.
Between the Pacific Ocean and the rainforest ridges on the Osa Peninsula lies a stretch of forest where the wildlife lives in their natural habitat. The animals feel safe because ecotourism took root in the 1990s and hunting was forced out. And since then, the wildlife has returned in droves with plenty to eat and loads of space to live in safety.
The Carate area is a great example of the benefits of ecotourism.
Your guide will be on the lookout for wildlife and stop the vehicle for you to get out and observe. You will likely see several animals like monkeys, coatis, tayras, and sloths, and a variety of birds like scarlet macaws, toucans, trogons, and parrots. This tour is perfect for families or people with any level of hiking ability.
LUNA LODGE DISCOVERY GUIDED TOUR
Morning Tour: US$95 per person 6 hours Minimum 2 people
Afternoon Tour: US$65 per person 3 hours Minimum 2 people
Gold Panning in Historical Carate River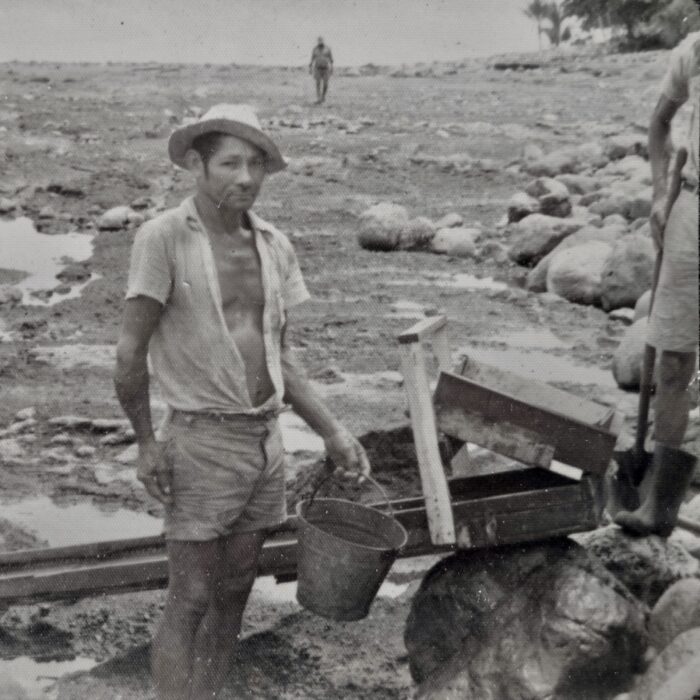 Learn gold mining techniques with a local gold miner!
There is a long history of gold on the Osa Peninsula from the earlier local tribes, who used gold as decorations, to the last gold rush in the 1980s. Modern gold mining began in earnest in 1937 on the Rio Tigre (Golfo Dulce side). The gold miners reached the Madrigal River, which is within present-day Corcovado NP, in 1939. This first gold rush was short-lived due to the advent of the Second World War. The second, and last gold rush, occurred in the 1980s and it was estimated that 2,000 miners were working in the rivers and on the beach in 1984. But conservation won out as all the gold miners were eventually evicted from Corcovado National Park.
It was rumored that more gold existed on the Osa than in California during the great gold rush. Rio Madrigal, Rio Tigre, and Rio Carate are all major rivers for gold mining on the Osa Peninsula and are located close to Luna Lodge.
Take your chances and see what you can find!
LUNA LODGE GOLD PANNING TOUR
US$45 per person    2 hours    Minimum 2 people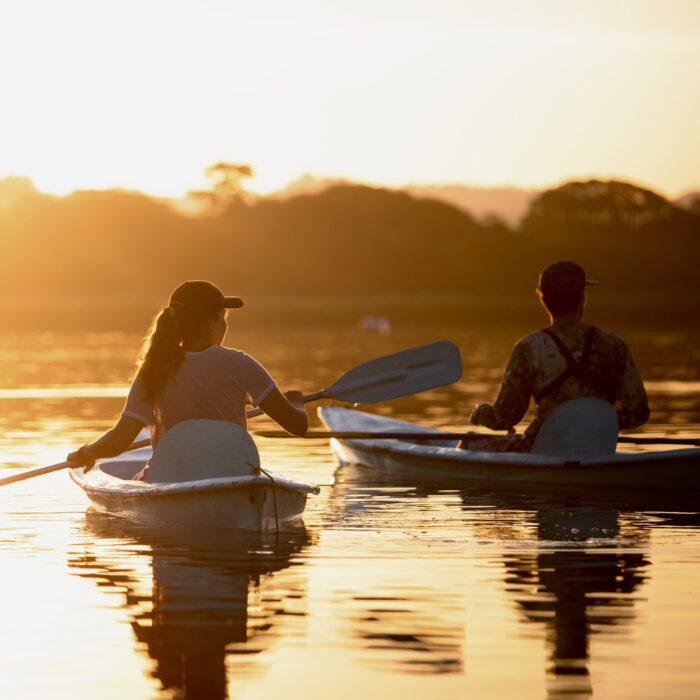 Our guided tours with the kayaks allow our guests to observe nature in and around this beautiful ocean side lagoon. The lagoon is a great place to see many different animals including crocodiles, white faced monkeys, spider monkeys, Jesus Christ lizards, and more. In addition, numerous types of fish are frequently seen in the lagoon such as red snapper, and snook.
And if you are a birder or wildlife photographer, the aquatic bird species are also abundant around the lagoon; Great Blue Heron, Roseate Spoonbill, and Osprey are commonly spotted in this incredibly diverse ecosystem.
Lagoon kayaking is a great way to experience firsthand the abundant wildlife on the Osa Peninsula.
LUNA LODGE KAYAK GUIDED TOUR
Transportation, kayak rental and guide included.
US$90 per person    2-3 hours    Minimum 2 people
Primary Rainforest Ridge Hike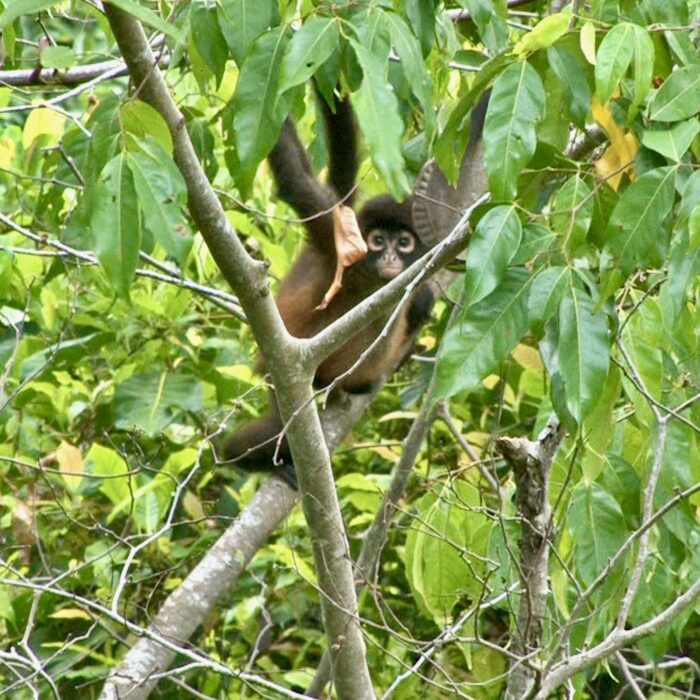 These guided tours into the primary rainforest start early and are half-day guided tours that gives you the opportunity to experience several local microenvironments in the same day.
Starting from the lodge and entering the deep primary rainforest along a protected ridge high above the Pacific, you will likely see several species of animals like monkeys, coatis, tayras, sloths, birds and many other diverse species of wildlife.  The towering trees and dense exotic vegetation makes this tour a truly immersive experience.
After descending the trail through several levels of varied terrain, you will emerge into the wide open spaces and fine volcanic sands of Carate beach where scarlet macaws fly in abundance.  Luna Lodge transportation will be waiting for you on the beach to return you to the lodge in time for lunch.
LUNA LODGE PRIMARY RAINFOREST GUIDED TOUR
US$65 per person    3-4 hours    Minimum 2 people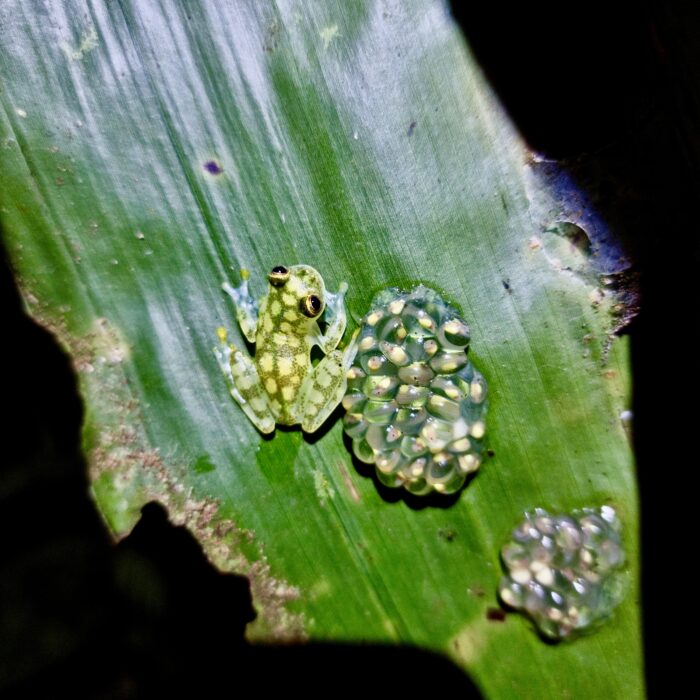 These guided tours show you a different understanding of the sights and sounds of the Osa Peninsula.
Our Rainforest Night Walk eco-tour gives you the once-in-a-lifetime chance to see the nocturnal wonders of the Osa Rainforest. In deep darkness, surrounded by jungle sounds and with the help of our guides, you enter a world inhabited by the most unique, diverse, and shy night creatures. Many animals, especially insects, amphibians, and reptiles, hide from predators during the day. This means that nighttime is the best time to find beautiful tree frogs, shy snakes, and other rainforest creatures that only come out at night.
This excursion provides you with the opportunity to experience this magnificent transformation firsthand.
You will see a great variety of amphibians, reptiles, mammals, and insects.
LUNA LODGE RAINFOREST NIGHT WALK
US$40 per person    1-2 hours    Minimum 2 people
Bird Watching Guided Tours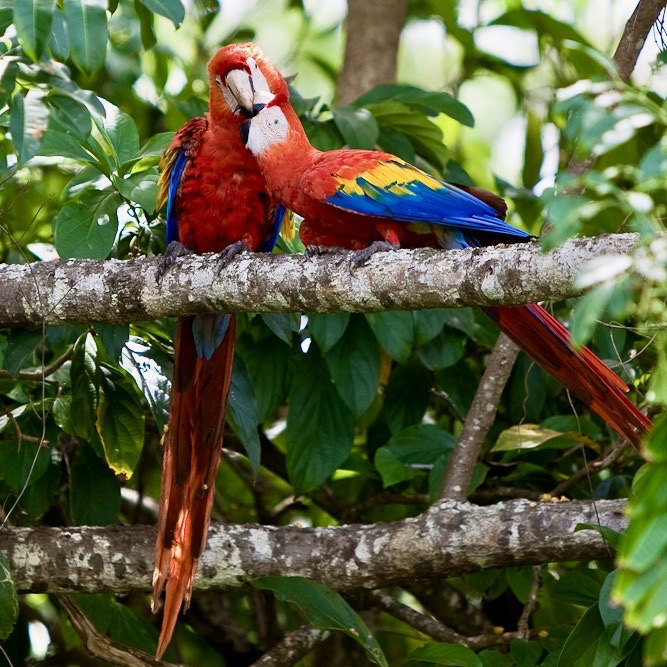 Early Bird Watching Tour
Rise and shine to the fresh early morning air to find hundreds of birds already awake. We have two different loop trails that are available. For keen birders and animal lovers, the tour will be a special treat. These eco-tours are full of amazing sights and especially the sounds of the rainforest.
Breakfast will be waiting for you when you return.
US$40 per person 2 hours Minimum 2 people
Sunset Birding Tour
This guided tour begins at 3:00 pm with transport down to the river valley from Luna Lodge. Within moments we will encounter birds with impressive colors and marvelous melodies, different habitats, and a diverse range of birds; like the Turquoise Cotinga, Scarlet Macaw, Red-Crowned Woodpecker, Bright-Rumped Attila, Fiery-Billed Aracari and many more species.
We have compiled a comprehensive list of almost 300 birds in the area surrounding Luna Lodge along with their sighting frequency. Avid birders can check off birds as they are seen during their visit.
US$40 per person    2 hours    Minimum 2 people
Wildlife Photography Tours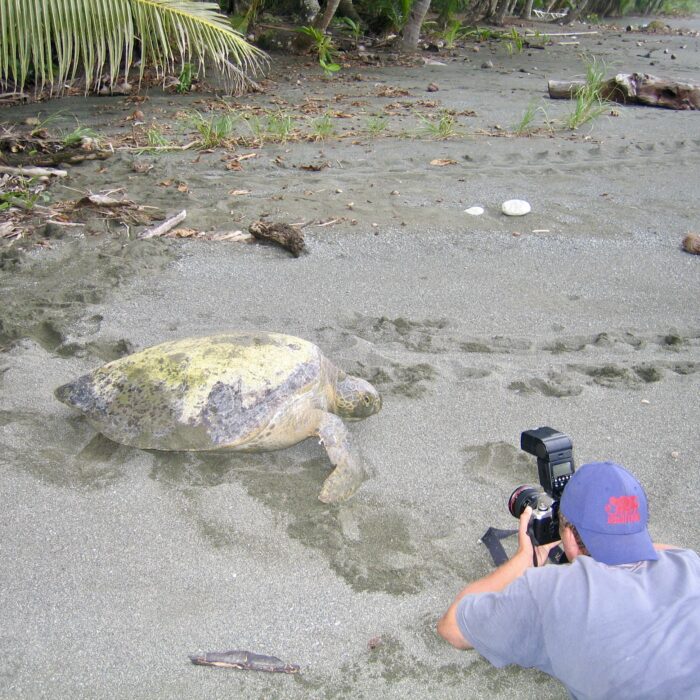 The photography-guided tours at Luna Lodge have the benefit of being below, above and in the rainforest of the Osa Peninsula. Our experienced guides know the wildlife of the area and they know what's awake and what is active.
This is just the beginning of the magic of the Osa Peninsula, "the most biologically intense place on Earth". And along with our other eco-tours, our photography tours not only show you the natural world but also educate you on its value to our planet. There are 500,000 different species of wildlife, right here on the peninsula, and that translates to around 2.5% of the world's biodiversity.
Our guests have the opportunity to photograph the diverse wildlife of the Osa Peninsula with all of the conveniences of our trails that lead off from the lodge. No need to travel far.
Our naturalist guides will take you to those colorful locations to capture the magic of the Osa rainforest.
LUNA LODGE WILDLIFE PHOTOGRAPHY TOUR
Design to suit your agenda.