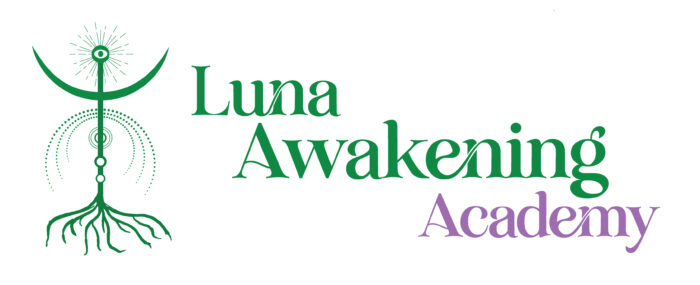 presents
LUNA AWAKENING YOGA TEACHER TRAINING
THE LUNA AWAKENING ACADEMY
LUNA AWAKENING YOGA TEACHER TRAINING
LUNA LODGE ACCOMMODATIONS
LUNA AWAKENING YOGA IN THE RAINFOREST
A Unique Place in Our World
WHAT IS LUNA AWAKENING YOGA
Luna Awakening Yoga is accredited by the Yoga Alliance, and is a form of yoga that combines the aspects of Vinyasa, Kundalini, Restorative Yoga and Meditation.
Developed by Lana Wedmore and Amed Bermudez deep in the Costa Rican rainforest, Luna Awakening Yoga  includes elements of nature and healing aspects to enhance individuals' lives physically, mentally and spiritually.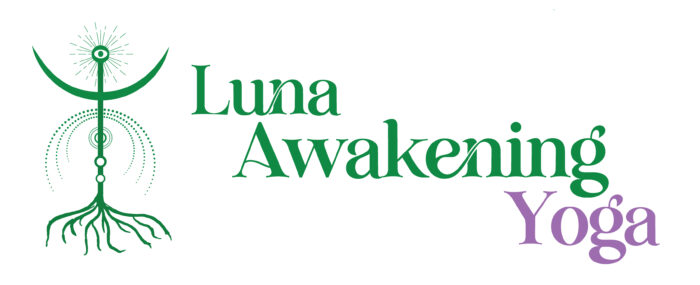 A.
Asana Techniques
ASANA
PRANAYAMA
MEDITATION
90 HOURS - LEARN MORE
Develop a solid practice in Yoga 90 hours – techniques, training and practice.
Breakdown the anatomics and energetics of postures
Develop a daily meditation practice, get exposure to multiple types of meditation, and learn our primary meditation( Plant Meditation)
Learn techniques of pranayamas, kriyas, mantra, and other traditional yoga techniques
Learn how to structure and sequence classes for students of all levels

 

Gain practical experience in teaching postures, sequencing, and meditation
Learn fundamentals of Acro-yoga and Sound Healing
Gain the skills to teach yoga classes suited to all levels of practice
B.
Anatomy Learning
ANATOMY
PHYSIOLOGY
BIOMECHANICS
30 HOURS - LEARN MORE
Anatomy and Physiology – 30 hours – applied anatomy, physiology, and biomechanics
Develop an understanding of basic anatomy
Learn about muscle function and how to improve it
Gain knowledge of physical anatomy and physiology

 

Understand the application of anatomy principles to yoga practice (benefits, contraindications, healthy movement patterns and energy chakras and nadis, etc)
C.
Yoga Humanities
HISTORY
PHILOSOPHY
ETHICS
30 HOURS - LEARN MORE
Yoga Humanities – 30 hours – History, philosophy, and ethics
Study the Yoga Sutras and learn how to apply them to your everyday life
Gain an understanding of the science and application of mantra
Learn an overview of the history of traditional yoga
Understand the ethical standards of teaching yoga
D.
Professional Essentials
TEACHING METHODOLOGY
PROFESSIONAL DEVELOPMENT
PRACTICUM
50 HOURS - LEARN MORE
Development of the Professional Essentials – 50 hours – Teaching methodology and practicum
Study teaching methodology

 

Experience teaching, including a final practicum where each student will teach a complete 60-minute class
Get hands-on practice teaching so that you'll be able to teach on day one after the training is finished
Get hands-on experience giving and receiving feedback
Practice assisting students
Learn the principles of demonstration, observation, assisting/correcting, and instruction
Learn different teaching styles
Learn qualities of effective teaching and adjust to the student's process of learning
Learn the business aspects of how to build a thriving yoga career
Luna Awakening Yoga Teacher Training at this academy will not only give you the skills to teach a yoga class to a variety of students, but it will also open your heart while providing you with a luxurious experience deep in the Costa Rican rainforest.
You can expect to hear the sounds of nature and see toucans, monkeys, and scarlet macaws from the yoga platform, embody (sway with tree) while in Vrksasana, and fly like the White Hawk in Garudasana.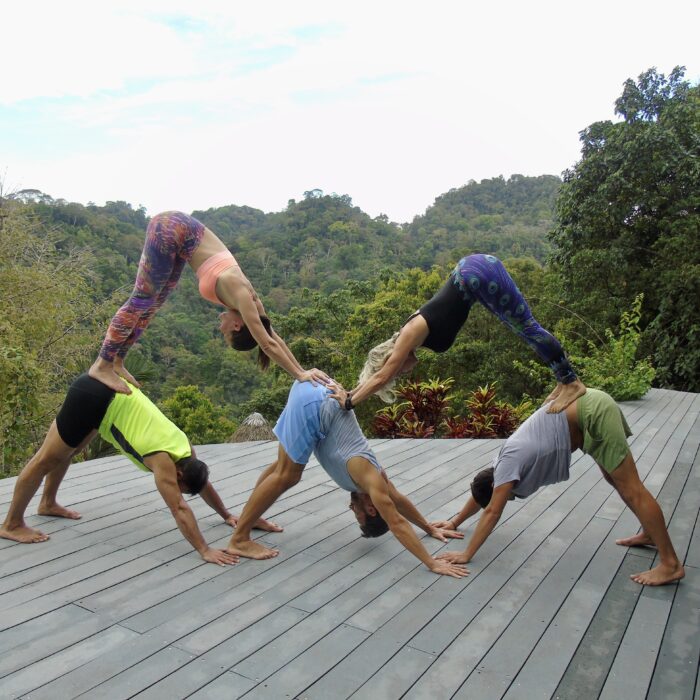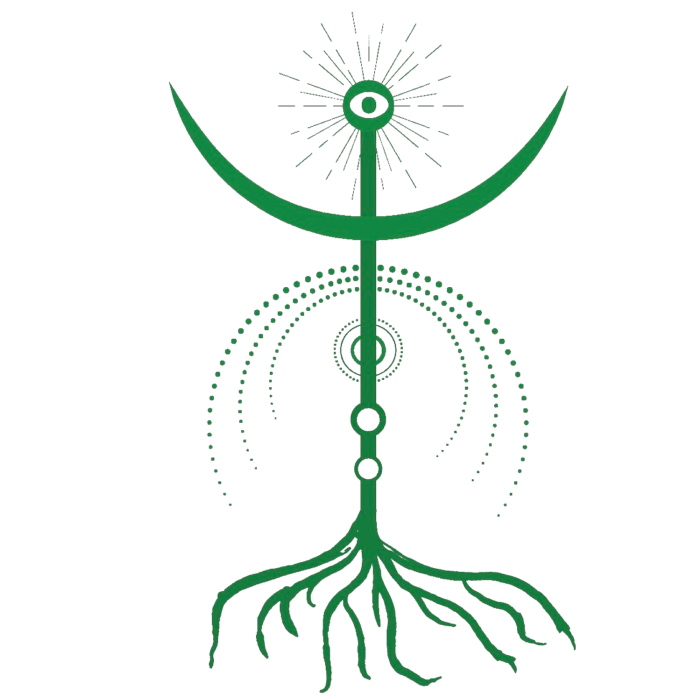 YOUR TEACHER TRAINING DAY
6:00am to 8:45am – Meditation / Asana
9:00am t0 10:00am – Breakfast
10:00am to 12:45pm – Training
1:00pm to 3:00pm – Lunch, Freetime, Study
3:00pm to 6:20pm – Training and Practice
6:30pm to 7:30pm – Dinner
7:30pm to 9:00pm – FreeTime, Study, and Healing Modalities
What is the training?
21-Day, 200 Hour Yoga Teacher Training.
Certified Reiki 1 Course, a taste of Forest Bathing, Earthing, Sound Healing, Cacao Ceremony, Crystal Therapy, Aroma Therapy, Tarot reading, Body Work, Avatar Experience and Regenerative Farming.
The course will take place starting on the 16th of May and finishing on the 5th of June, 2023. 
It will be 21 days, 20 nights.  
Who is this Training for?
Yoga students that are ready to learn the skills for teaching.
Yoga students that are ready to take their practice to the next level.
Anyone ready to open their hearts and have a deep experience with nature and themselves.
WHAT IS INCLUDED IN YOUR LUNA AWAKENING YOGA TRAINING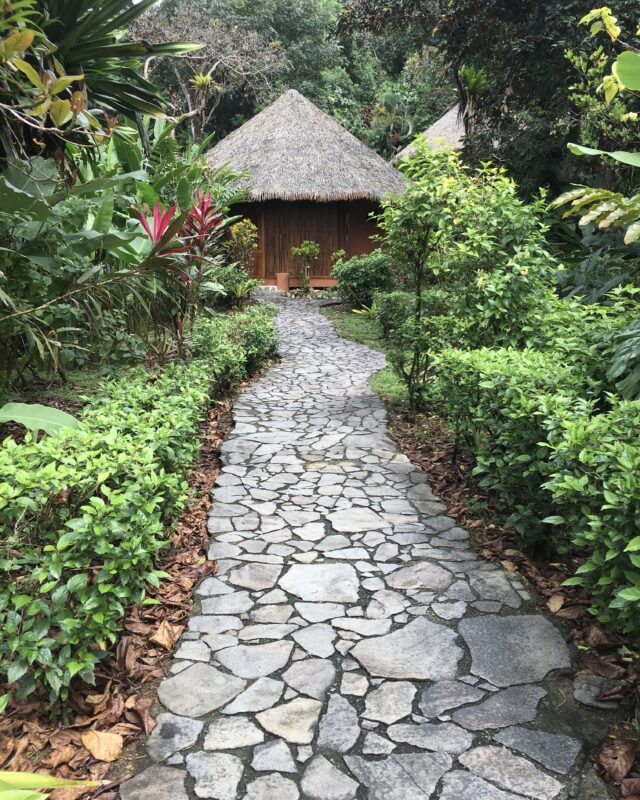 EDUCATION
You'll learn foundational and practical aspects in multiple facets of yoga in order to be properly prepared to leave the training ready to teach your own classes. You will also have the opportunity to learn many different healing modalities.
TRAINING
Yoga Alliance Certification
Luna Awakening Teacher Training Manual
Hands-on Teaching Experience
ACCOMMODATIONS
The rainforest accommodations at Luna Lodge are nestled in the ridges of the Osa Peninsula above the warm Pacific Ocean and the Carate River valley. This unique destination, with its cooler evening breezes, offers breathtaking views and a soothing night of sleep.
Our eight bungalows, three hacienda rooms, and seven safari-style tents are surrounded by the intimate sights and sounds of the natural world and all have their own decks overlooking the tropical rainforest. 
MEALS
We serve three delicious meals daily with much of the produce from our organic gardens and local growers who practice regenerative farming. Costa Rica has some of the most nutrient-rich soil on the planet, producing food packed with vitamins and minerals meant to support every cell of your body.
The food is prepared and cooked with the utmost care and love by the fantastic Luna Lodge chefs.
AMENITIES
We have yoga mats, blocks, straps, bolsters and blankets for use while at Luna Lodge. Please note – we are very remote, and there is nowhere to shop or buy essentials near Luna Lodge. We do have a very small shop that sells water bottles, yoga mats, t-shirts, and a few other sundries.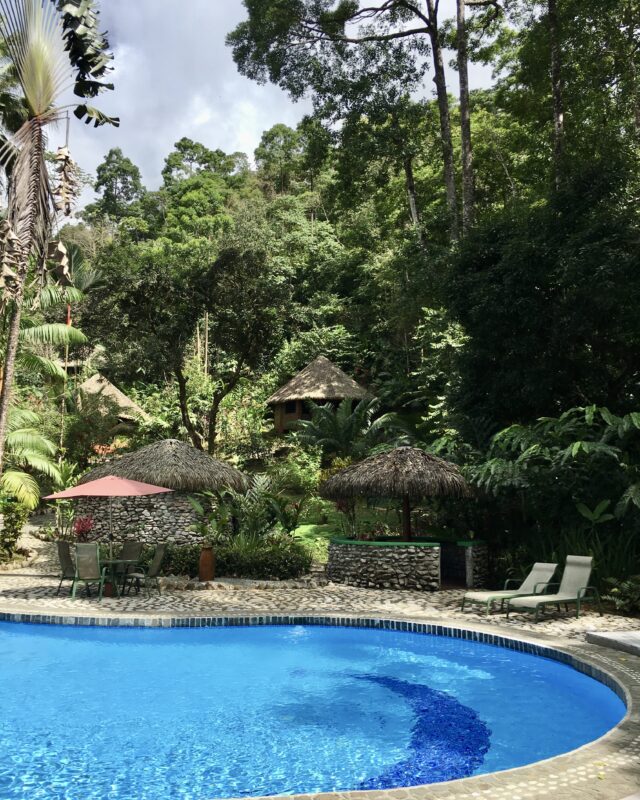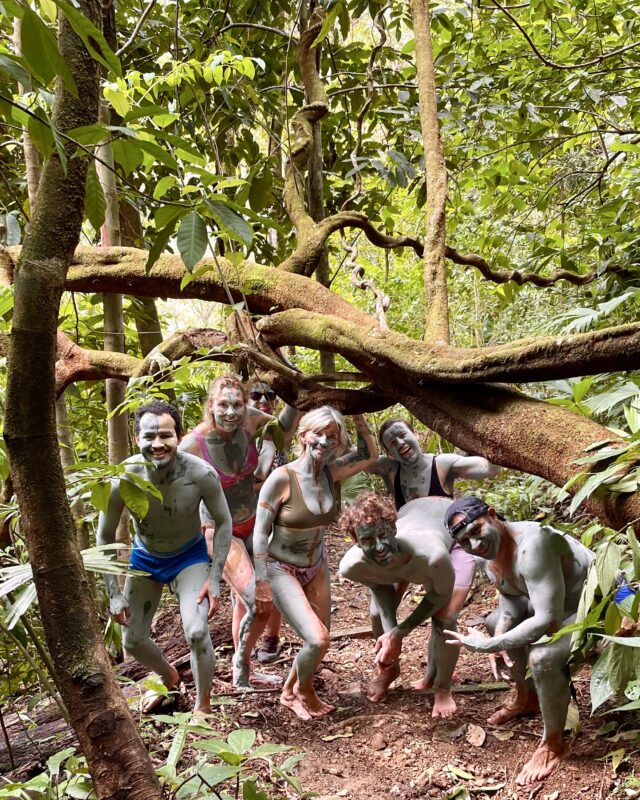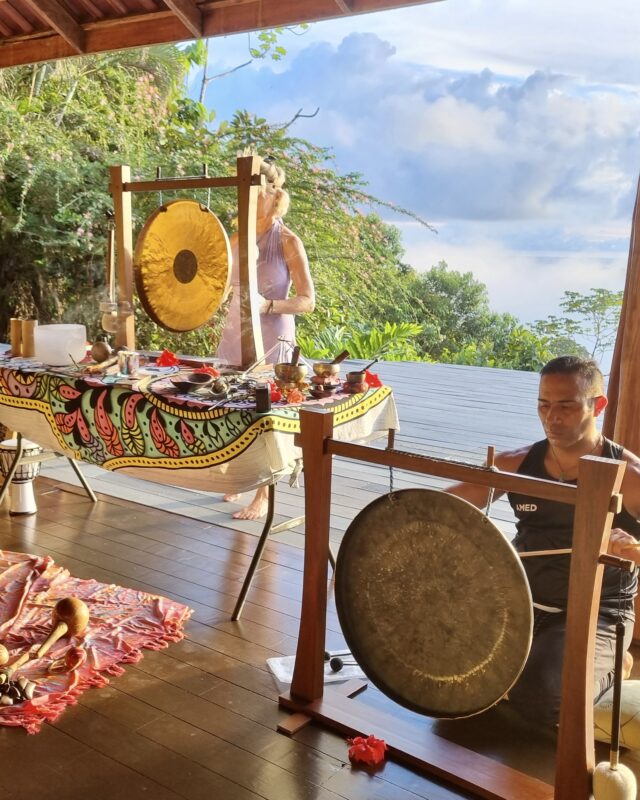 WHAT IS NOT INCLUDED
Applicable taxes or incidentals, such as travel to Luna Lodge, cost of flights, airport shuttles, spa treatments, tours, and laundry service
Registration with Yoga Alliance
During our online registration there are several options to choose from to help you organize your stay.
LANA WEDMORE
Lana Wedmore is truly what one might call "a force of nature" one client commented. She built her own Eco-Wellness "Luna Lodge" on the Osa Peninsula in the middle of the rain forest in Costa Rica and has been living here for the past 42 years of her life. 
Her lifelong vision...
As a transformation-driven humanitarian, her lifelong vision is to empower people to heal not only themselves, but also Mother Earth and all of her beautiful inhabitants.  Lana is a Certified Reiki Master, a Shamanic Healer and Tarot Reader. She has been practicing yoga since 1989 and teaching yoga since 2000, yoga has been an integral daily practice for the past 34 years of her life. She is a Certified Yoga Alliance Yoga Instructor and Education Professional and also Founder and Teacher Trainer of "Luna Awakening Yoga". She is a Certified Forest Therapy Guide and a Woman's Empowerment Change Maker working with Regenerative farming. She is bilingual in English and Spanish and can teach and do her healing work in both languages. She also founded the White Hawk Foundation to conserve and protect the rain forest on the Osa Peninsula. Most recently, she has co-authored two books, "Married to Paradise" with Lesley S. King and also another book, "Yoga for connecting Mind, Body and Soul" with Amed Bermudez and Michelle Booth.  She has taken the Bodhisattva vow to work in service in this lifetime and loves working with many different healing modalities to help her clients find their light within.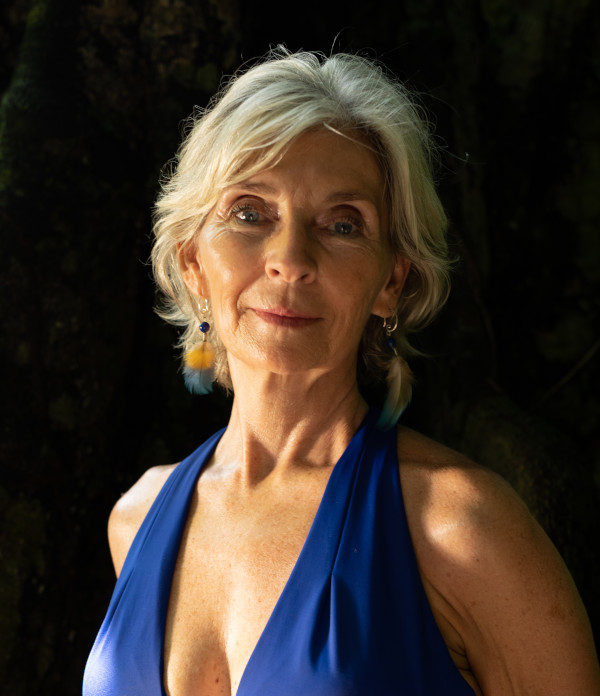 AMED BERMUDEZ
Amed Bermudez is a Certified Yoga Alliance Yoga Teacher and Education Professional. He became a yoga instructor in 2005 and a massage therapist in 2007. In 2013 he graduated from the most prestigious Massage school in the United States, "The New Mexico Academy of Healing Arts".
A heritage of Shamans...
Amed comes from a heritage of Shamans and offers a holistic approach which is a great combination he applies with his massages and work in general.
He has studied, learned and practiced different styles of yoga which helped him to develop an integral new yoga technique that can be offered to all types of students. He believes that your yoga practice is an opportunity to give yourself love and attention and to become more aware of your body and needs. He is bilingual in Spanish and English which allows him to teach and work in both languages.
He also created an Individualized Massage Technique that includes Deep Tissue, Hot Stone, Reflexology, Gem Therapy, Reiki, Sound Healing and Aromatherapy. He also offers Tantra massage, Shiatsu and offers tropical therapeutic facials, body wraps, and scrubs. Amed co-authored a book, "Yoga for connecting Mind, Body and Soul" with Lana Wedmore and Michelle Booth.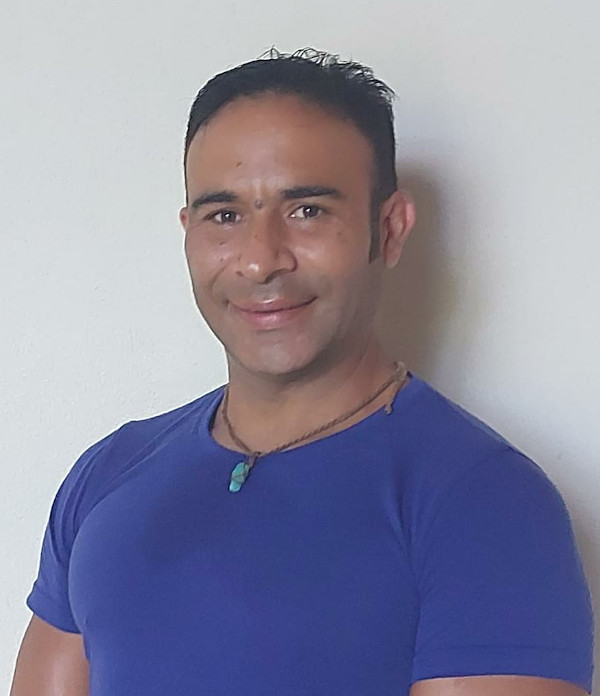 Join Us On Our
P
remiere Luna Awakening Yoga Teacher Training
Luna Awakening Yoga is an adaptation of yoga that combines aspects of Vinyasa, Kundalini, Restorative yoga and Meditation.
Developed deep in the Costa Rican rainforest, Luna Awakening Yoga includes elements of nature and healing that enhance individual lives physically, mentally and spiritually.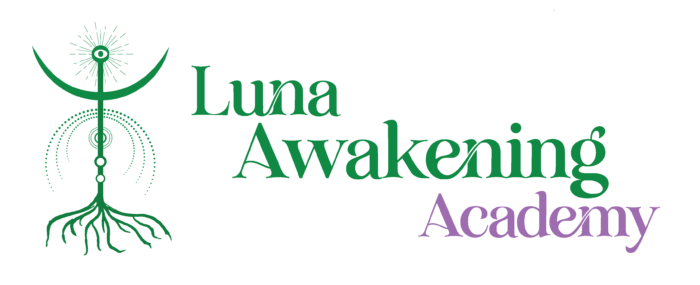 Can I bring a friend/spouse that won't be participating?
Yes, that is an option and you will be charged by Luna Lodge for the accommodation and food costs. 
What should I bring?
An open mind and open heart are the most important things to bring with you to the training.
Please bring everything you'll need for your personal use.
Some suggestions for this natural experience:
Shirts- cotton or light synthetic- short-sleeve and long-sleeve
Pants- cotton or light synthetic (jeans are not recommended)
Shorts- you will usually prefer shorts over pants
Shoes- water sandals and tennis shoes or hiking boots
Socks- bring a few pairs in case they get wet
Underwear
Swimsuit
Hat/Bandana
Flashlight- head lamp if available
Bug spray- organic if possible
Sunscreen- organic if possible
Toiletries- fully biodegradable
Binoculars
Camera
Water bottles
Day-pack
Luna Lodge provides: shampoo, conditioner, soap, rubber boots and umbrellas.
We have yoga mats, blocks, and blankets for use while at Luna Lodge. Please note – we are very remote, and there is nowhere to shop or buy essentials near Luna Lodge. We do have a very small shop that sells water bottles, yoga mats, t-shirts, and a few other sundries. 
Do you have Internet?
Yes, we have internet, but wifi isn't accessible in all parts of the resort. 
What kind of currency should I bring? ATM nearby?
There is not an ATM anywhere close to Luna Lodge. We accept credit card, US dollars or Costa Rica Colones. Most businesses in Costa Rica accept US dollars. 
Which day does the training start/end?
The training starts on the 16th of May and ends on the 5th of June, 2023.
Do we have to read all of the books before coming?
The books we have recommended are not required reading, but will help you immensely in the training and in your personal experience. 
What is the payment/cancellation policy?
Upon acceptance into the program, the applicant must pay a non-refundable deposit of $500 to secure their space in the program. This deposit is non-refundable in all circumstances.
50% of the remaining program balance is due 30 days before the start of the program, and the remaining payment will be due upon arrival to the program. We do not offer any refunds on any payments made. If an act of God occurs or emergency arises and a cancellation is made before the course starts a rain-check will be issued. 
If a student must withdraw from the program after it's started, a determination will be made at that time regarding a rain-check, but in no instance will a refund be made.
The program reserves the right to cancel any training before it begins. In that case payments applicants have made will be refunded.
Is there laundry service?
Yes, we offer laundry services for a fee. 
How do I get to Luna Lodge?
We will help you arrange your in-country travel to Luna Lodge. 
Luna Lodge is in Carate, is a sparsely populated outpost literally at the end of the road on the far western side of the Osa Peninsula next to Corcovado National Park. 
Getting to Luna Lodge is part of the magical journey.  Arriving by air gives you amazing views of Costa Rica from above; arriving by car or bus allows you to see the many aspects of Costa Rica from the road.
When you are making your travel arrangements, please note that Costa Rica is Central Standard Time and does not observe daylight savings time. If traveling by air, please allow ample time in-between flights.
What kind or electrical outlets are there?
Luna Lodge is powered by water. The energy source is hydro-electric and some solar. It is 110 volts so people from North America do not need an adapter for their devices.
Can I attend if I'm a beginner?
Yes, we would love to teach you all about the yoga experience. We would like to invite you to participate in one class of each of these different modalities of yoga. Kundalini, Vinyasa, Restorative and Meditation classes.
We will ask you for a written assignment about your experience in each of these classes. This will count as some of your practice and study hours. The more you practice, the more you will learn.
Is this certified by the Yoga Alliance?
Yes, this training is certified by the Yoga Alliance. Please note that your personal registration with Yoga Alliance to become a "registered yoga teacher" is not included in the program fees. 
You will be able to do this after your course of Luna Awakening Yoga Teacher Training. 
Do we get days off?
Yes,  we will talk about this when everyone is present in Luna Lodge. 
How do you fit a 200 hour RYT into 21 days?
We have designed a 21 day 200 hour RYT training for our new students. We have included a self study program that you can complete before or after the training or even during your free study time here at Luna Lodge.  The self study program will become available three months before you arrive to Luna Lodge. In our daily schedule we have provided free time for you to study individually or with your study partner.
After you have graduated with your 200 hour Luna Awakening Yoga Teacher Training we will continue supporting you from the  "Luna Awakening Academy" here at Luna Lodge. We will ensure that you will leave us a happy, healthy, vibrating, confident yoga instructor.
Our 21 day 200 hour RYT Teacher Training meets the Yoga Alliance's international certification standards. You can be confident that our program meets the highest levels of global educational policies.
Date 2023
May 16th – June 5th
21 days / 20 nights
Limited Spots Available