Wellness Center at Luna Lodge
The Osa Wellness Center and Spa
The Wellness Center at Luna Lodge is enhanced by our 1600-square-foot, open-air covered yoga platform that is ideal for a wide variety of retreats and classes.
Living a holistic lifestyle means that you understand that everything you think, what you eat, what you practice and what you feel are all a reflection of something bigger.
This is a philosophy of life that has been practised for thousands of years in the eastern region, it leaves us with wonderful and transcendental teaching, in which we must see ourselves as complete beings, unifying our physical, emotional and mental well-being.
Lana Wedmore
"I have been doing yoga for over 34 years and teaching for over 24 years. Yoga has truly saved my life, Physically, mentally and spiritually. I could never have built my Lodge if I had not had yoga in my life. Yoga is life for me and it is a time I set aside each day to practice breathing deeply so as to quiet my mind, to exercise so as to strengthen my body, and to meditate to get in touch with my soul—my voice within. A daily practice has been proven to strengthen mental clarity and sharpness, emotional positivity and inspiration, and physical well- being. Come join me. I will definitely cater to your personal needs."
With the Luna Lodge wellness and yoga retreats, we can see ourselves as complete beings, we can integrate those special characteristics that incorporate these 4 levels of the person: physical, emotional, mental and spiritual, in synchrony and harmony for our well-being.
Location – surrounded by nature, your senses awakened, Luna Lodge Osa Peninsula allows you to experience wellness tourism as part of a way of life, which combines physical activity and healthy eating, and enjoy a wide range of activities to renew your mind, body and soul.
Health – 'Eco-Wellness', the word eco originates from other languages meaning house, settlement, village, farm or habitat. Combining it with the wellness of your whole being, your habitat, your core.
Nature – 'Pacha Mama', is usually translated as Mother Earth, but a more literal translation would be "World Mother" who has her own self-sufficient and creative power to sustain life on this earth.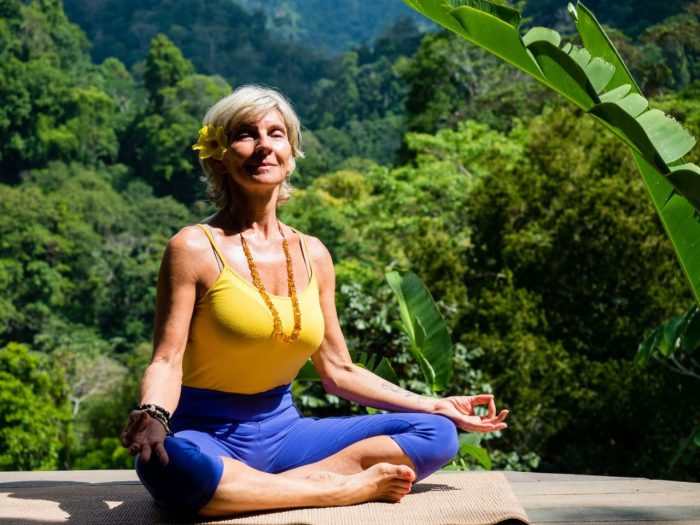 Yoga means " union." Therefore, yoga brings into alignment the body, mind and soul. Yoga is truly a science and a type of Art for me.
It is an active intelligence that is awakening your whole body and brings you back to the moment, which is the best place to be. The mind follows the habits of the breath and the body so when you can control the breath you can control your mind and body and vice versa.
The word Reiki comes from Rei, meaning a supernatural force or spiritual intelligence, and Ki (qi), meaning "life energy."
It is generally translated as "universal life force energy." Reiki is a subtle and effective form of energy work using spiritually guided life force energy and universal light. Reiki comes from the heart, not the head.
Reiki at the Wellness Center is one of the most effective ways to holistically take care of yourself. This spiritual Japanese hands-on or distant healing practice helps you to relax, not just physically, but mentally, emotionally and spiritually. With just one session, your energetic system begins to balance itself and you feel more at peace. It helps to ease pain, tension, and stress.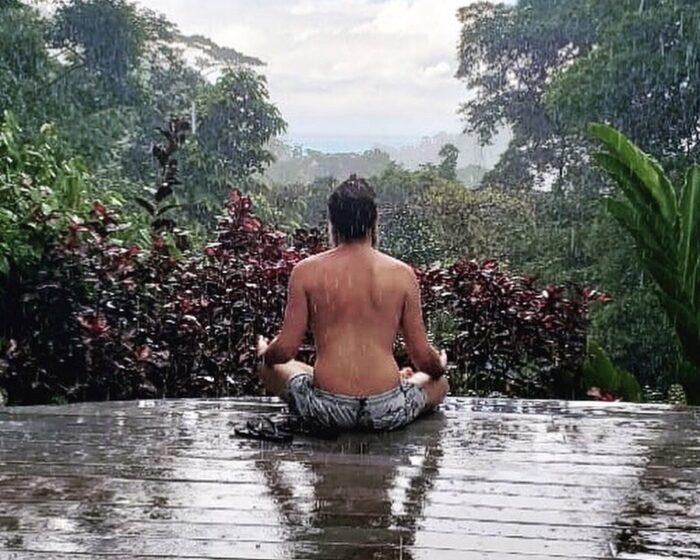 At the Wellness Center, Shamanism and Reiki work together very well because they are both spiritual modalities. They complement each other because they both balance and harmonize the subtle body. Reiki is working through the heart.
Shamanism is founded on the view that all life, not just human life, has consciousness.
The intelligence that infuses life empowers the shaman to transmute disease and harmonize imbalance. The truths of both Shamanism and Reiki are discovered through direct personal relationships. As a Healer one can intuitively understand that the Spirit world interfaces with ours and everything within it can be communicated and interacted with.
Forest Bathing (Shinrin-yoku)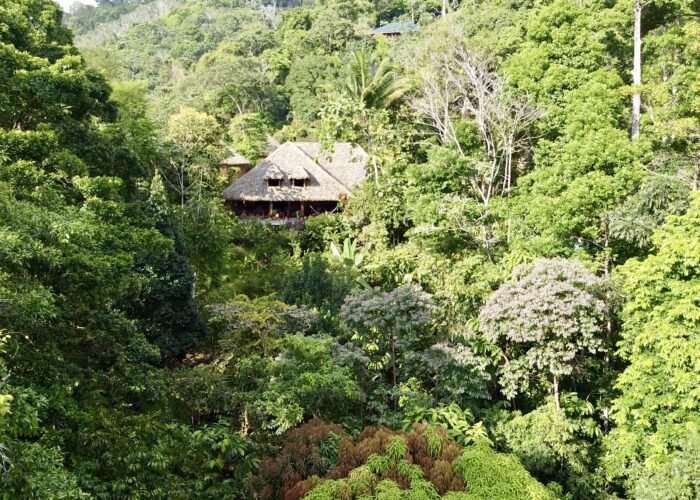 Here at the Osa Wellness Center, nature is truly the best Medicine and the state of your mind designs the state of your health. Nature helps you fall in love with yourself, and likewise, with others because it is a reflection of you. Nature can help you find your true health and happiness. It brings peace back into your life without you even realizing it because it awakens your senses. It provides an actual calming effect. It will also bring you back to the present moment faster than anything. And the present moment is the best place to be.
"Look deep into nature, and then you will understand everything better".
Albert Einstein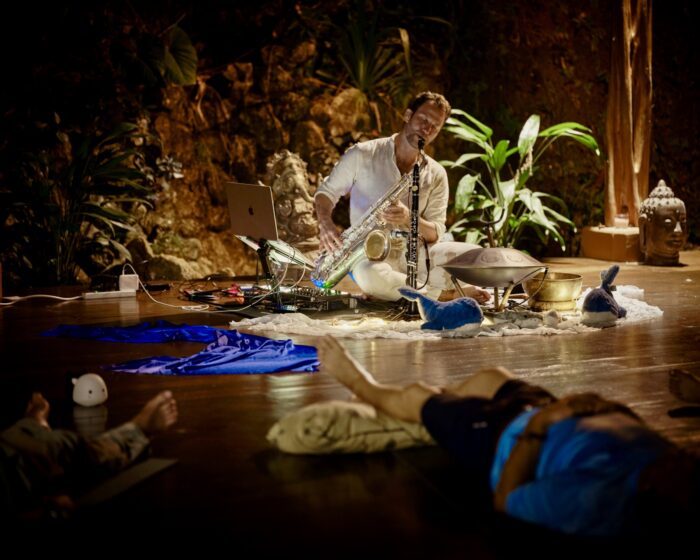 Sounds of the Ocean at Luna Lodge. Follow us on Instagram for updates on our retreats and special events.
Nothing would be complete at the Osa Wellness Center unless sound was present. Is a form of energy work that is used to tap into the body vibrational pitch. Sound Healing is a return to ancient cultural practices that use chants, singing bowls and other instruments to restore health and relieve pain.
Many people are just now learning how to tap into these feelings and discovering that this is energy that can be used to open the heart and soul. Energy is all around us at all times and when we use Sound Healing to tap into the energy of the Universe miracles can happen.
"A person does not hear sound only through the ears; they hear sound through every pore of the body. It permeates the entire being, and according to its particular influence, either slows or quickens the rhythm of the blood circulation; it either awakens or soothes the nervous system."
Hazrat Inayat Khan
This is a new addition to the Osa Wellness Center. The Tarot is a symbolic map of consciousness that encompasses our journey through life, both spiritually and practically.
Tarot reading is the practice of divining wisdom and guidance through a specific spread (or layout) of Tarot cards.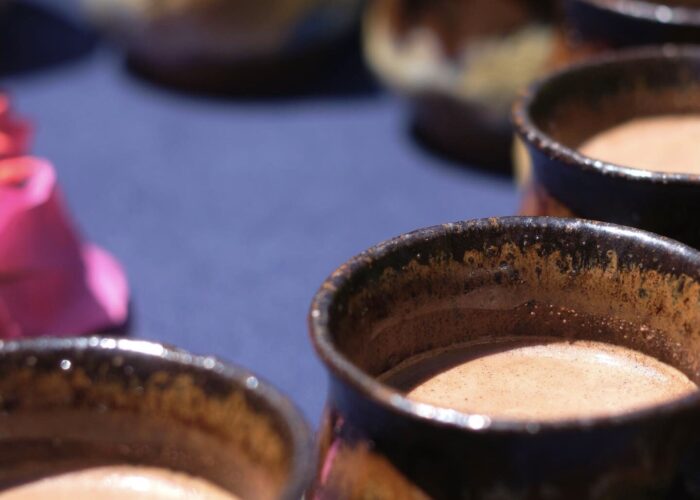 Join us every morning after yoga for a cup of cacao out in front of the main restaurant overlooking the Osa rainforest.
Both the Aztec and Mayan ancient civilizations held " Cacao Ceremonies". They knew instinctively, what we now know scientifically.
Cacao, the seed that serves as the basic ingredient for chocolate, has numerous health benefits! Traditionally, people drank Cacao not only for medical health but also for spiritual awakening and creative guidance. Recent scientific studies point out the health benefits of a cup of pure cacao. Pure cacao beans contain numerous vitamins, minerals, and pure antioxidants. Drinking cacao releases feel-good endorphins and increases blood flow. Therefore, for ceremonial purposes, it creates a " natural high!"
Today, Cacao ceremonies may vary widely. They may be as simple as sharing a cup of cacao with a small group, reciting a mantra and raising a toast to an intention, or they may be sophisticated, orchestrated spiritual ceremony for a large group.
Luna Lodge Full Moon Experience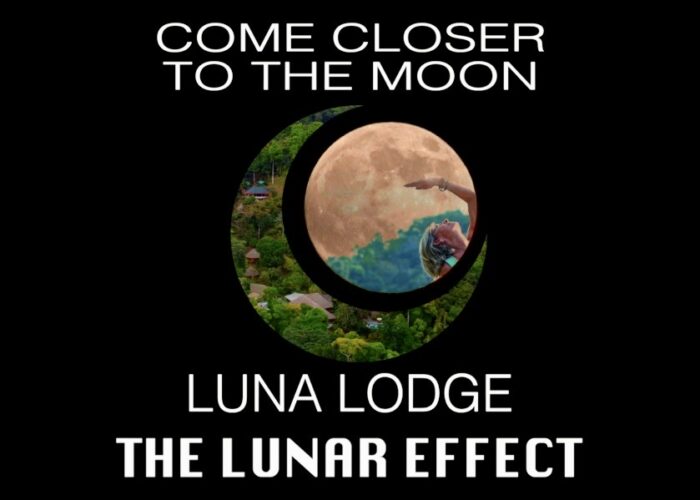 The Osa Wellness Center
Introducing the new Lunar Effects Experience for 2023. Join us on the full moon at Luna Lodge, Osa Peninsula.
THE LUNAR CALENDAR
The early Native Americans did not record time by using the months of the Julian or Gregorian calendar. Many tribes kept track of time by observing the seasons and lunar months.
Blue Moon – occasionally, two full moons occur within the same calendar month. The first full moon goes by the name normally assigned to that month full moon, but the second full moon is commonly called a Blue Moon. Blue Moons occur about every 2½ years.
Black Moon – in contrast to the Blue Moon, Black Moon has been used to refer to a month in which there is no full moon. This can only occur in February because the calendar month has fewer days (28 or 29 days) than the lunar month (about 29.5 days)
SuperMoon – This is when it is at the point in its orbit closest to Earth. In astronomy, the terms "perigee syzygy" or "perigee full moon" are typically used instead of "SuperMoon."
Please let us know if you are interested in any of our wellness experiences at the Osa Wellness Center here at Luna Lodge before you arrive.
Plus check out all our Luna Lodge activities as we have lots that will compliment your wellness experience.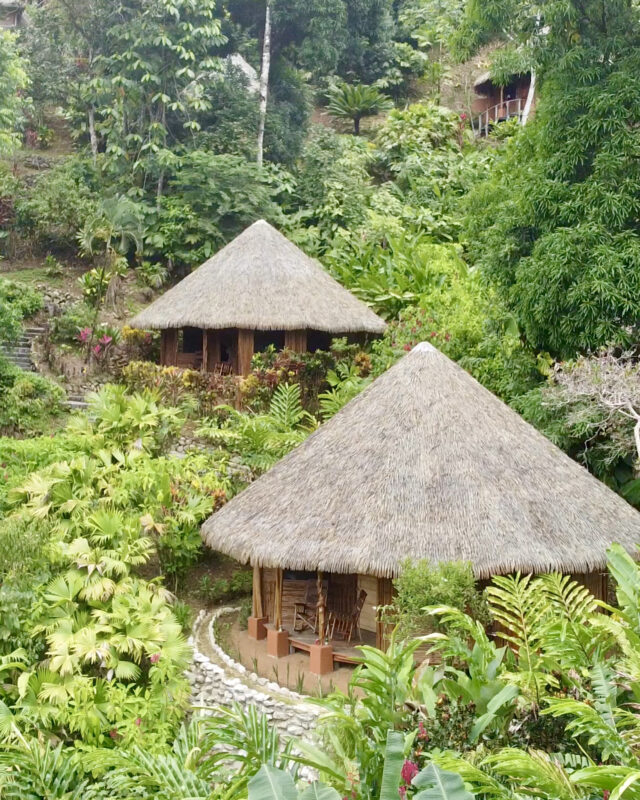 Yoga and Wellness Retreats
Yoga mats, bolsters, blankets, blocks and straps are all provided as part of the retreat fee.
A sound system with an audio-in connection or Bluetooth is available for use, suitable for all iPods, phones and mp3 players.
Gluten-free, vegan and vegetarian meal requests can easily be accommodated.
Meals for groups of 36 to 50 can easily be accommodated at the lodge as our restaurant is fully staffed. The main lodge is also available for meetings and workshops.
Your retreat participants will be fully supported by our entire team at Luna Lodge.
All our spa treatment appointments, tour and activities requests, and meal requirements will be handled by our Luna team, leaving retreat leaders to focus on leading their retreat.
Luna Lodge, a Premier Costa Rican Ecolodge and The Osa Wellness Center and Spa