Osa Peninsula Yoga Retreat
The Osa Wellness Center & Spa
Luna Lodge is a purposely built yoga retreat on the Osa Peninsula in Costa Rica. Situated at the top of the Luna Lodge property, the yoga platform has awe-inspiring views of the Pacific Ocean, the Osa rainforest, and the incredible wildlife.
With our yoga sessions your body unifies with your soul and you will be able to unwind through asana (pose) and pranayama (breathing) exercises.
Luna Awakening Yoga
Luna Awakening yoga is an adaptation of yoga that combines aspects of Vinyasa yoga, Kundalini yoga, Meditation and Restorative yoga. 
It has been developed deep in the Costa Rican rainforest and includes elements of nature and healing that enhance individual lives physically, mentally and spiritually.
Vinyasa yoga is an evolving form of traditional hatha yoga that focuses on integrating breath, movement, awareness, alignment, strength and flexibility.
Our Approach to Yoga
Luna Awakening yoga originating within the yogic teachings of Sri T. Krishnamacharya it is likened to a dynamic dance. Asanas are connected through the breath for a transformative and balancing effect.
Vinyasa can be understood by breaking down its roots: VIN meaning to flow, and YASA in a good path. In this light, proper vinyasa yoga practice requires movement with a connected breath.
This requires a connection between Drishti (focused gaze), Bandha (energy locks), Ujjayi Pranayama (breath) and Asana (postures) in a flow in order to transcend beyond a typical workout.
Vinyasa is a movement and sequence methodology, where each of the important postures are practiced with elaborate vinyasas (variations) and each vinyasa is linked to the next one by a succession of special transitional movements synchronized by the breath.
Kundalini yoga was introduced to the western world by the late Yogi Bhajan and is practiced using a combination of breath, movement and sound. Kundalini yoga utilizes repetitive movements that are rhythmic and continuous in order to awaken and raise the kundalini energy sitting at the base of the spine. The ancient healing practice of Kundalini Yoga uses breathwork, mantras, kriyas, meditations, and mudras to awaken our divine energy.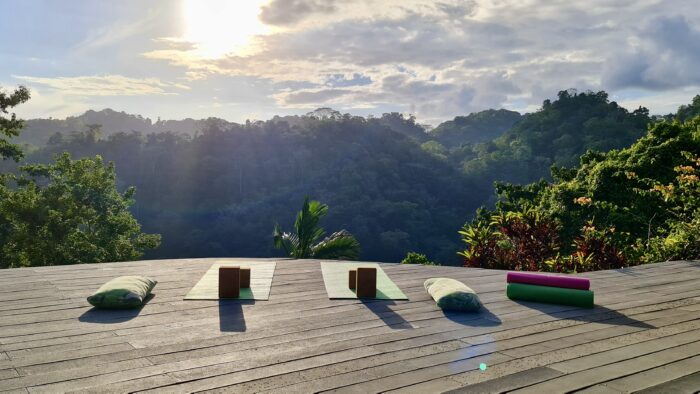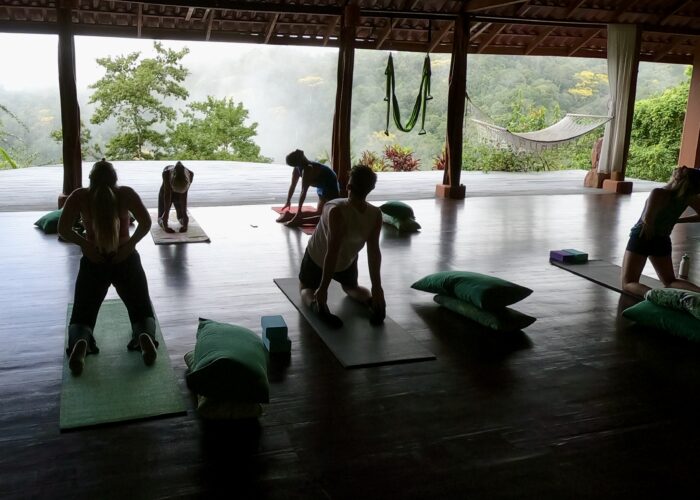 Daily Yoga at Luna Lodge
At this Premier Costa Rican yoga retreat, the instructor guides you through the session, gently improving your flexibility and promoting a sense of peace and well-being. Suitable for people of all levels. For those with no prior experience, our sessions provide a good introduction to yoga.
90 minute session:
$25 per-person for group session
$60 for one-on-one private session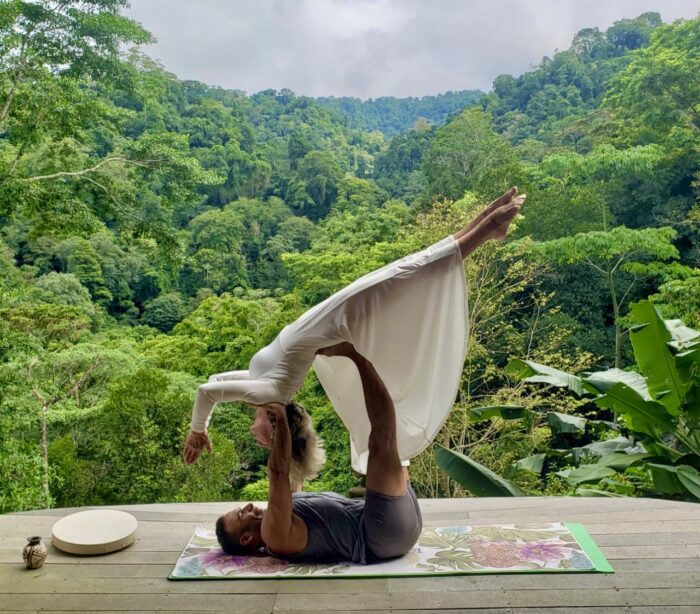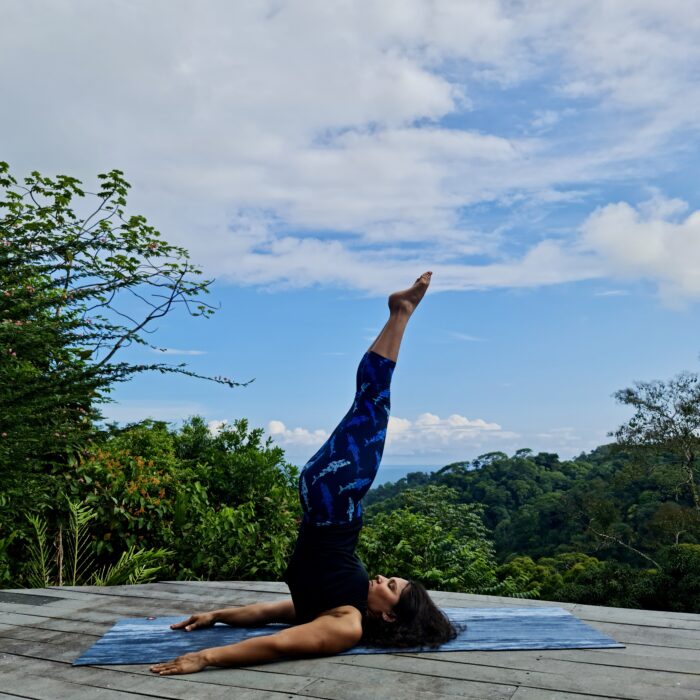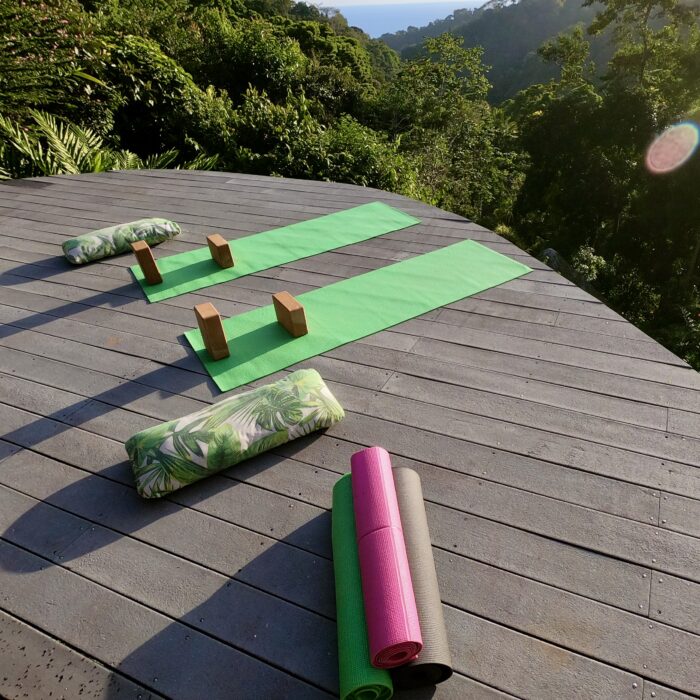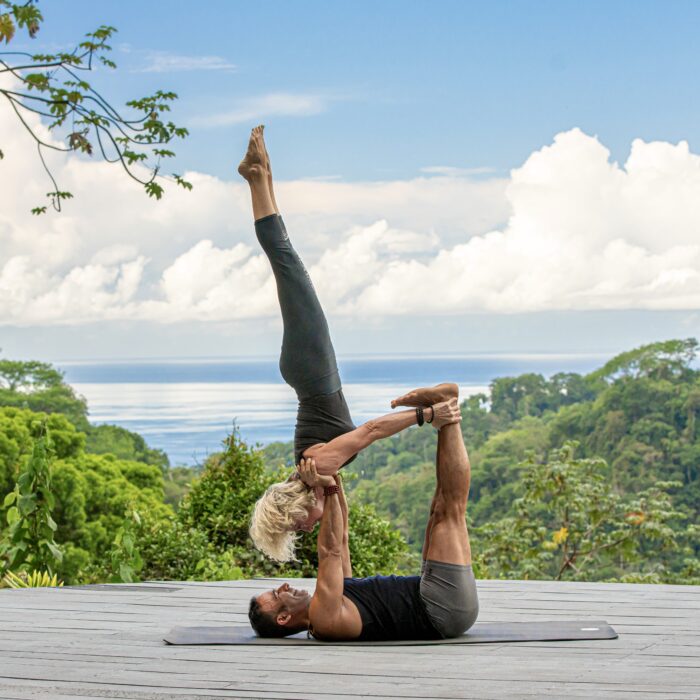 We Provide
Yoga mats, bolsters, blankets, blocks and straps are all provided as part of the retreat fee.
A sound system with audio-in connection or Bluetooth is available for use, suitable for all iPods, phones and mp3 players.
Gluten-free, vegan and vegetarian meal requests can easily be accommodated.
Meals for groups of 36 can easily be accommodated at the lodge as our restaurant is fully staffed. The main lodge is also available for meetings and workshops.
Your retreat participants will be fully supported by our entire team at Luna Lodge.
Spa treatment appointments, tour and activities requests, and meal requirements will be handled by our team, leaving retreat leaders to focus on leading their retreat.
Join one of our wellness or yoga retreats or design your own. It is very easy. Check out our retreat page or contact us at reservations@lunalodge.com and we will help you organize your unique retreat at the end of the road overlooking the famous Corcovado National Park.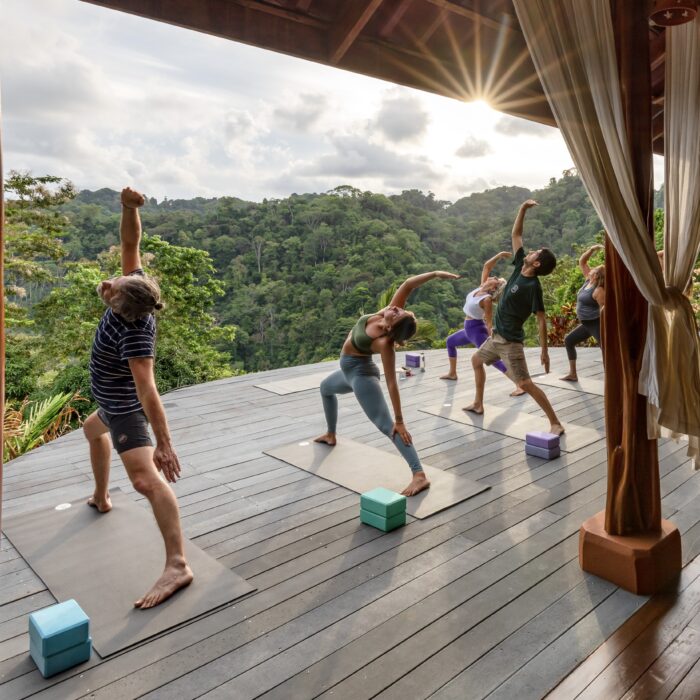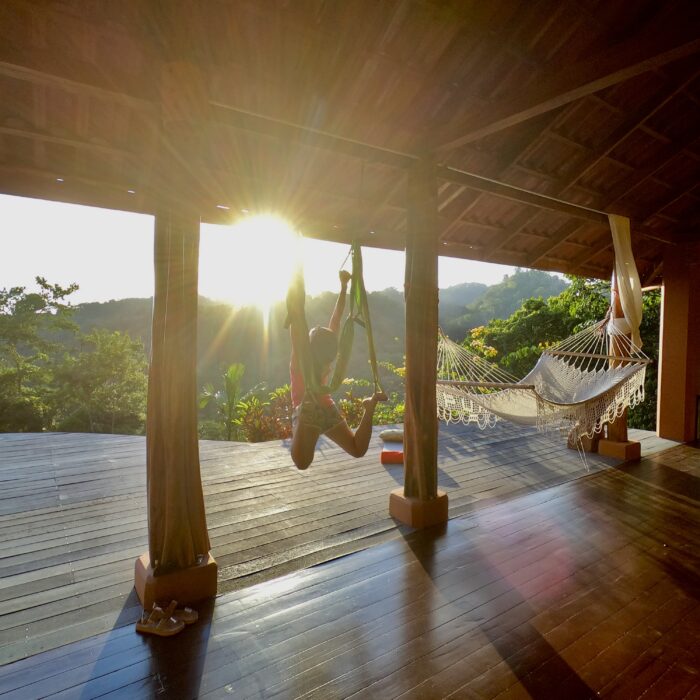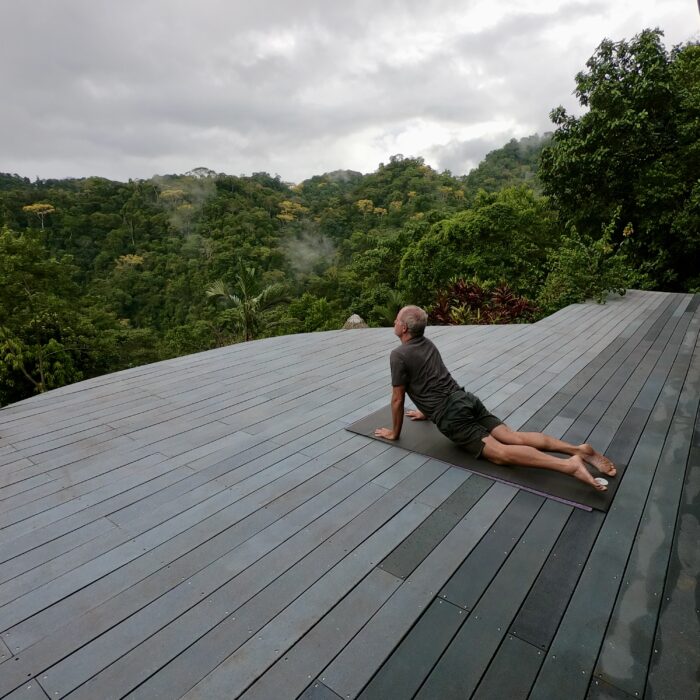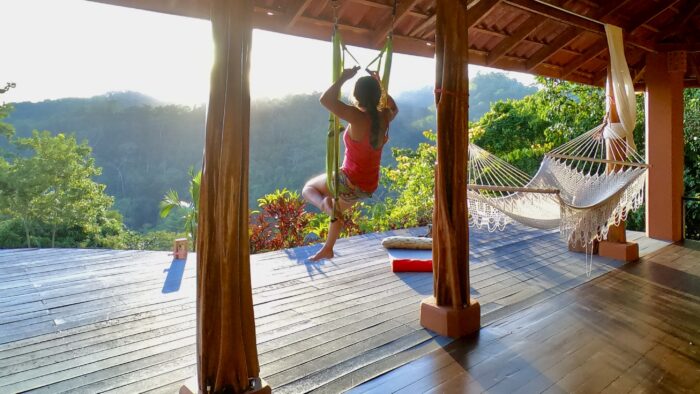 The Luna Awakening Yoga & The Luna Awakening Academy
(Opening in 2023)
Pura Vida!
Developed deep in the Costa Rican rainforest,   Luna Awakening yoga is an adaptation of yoga that combines aspects of Vinyasa yoga, Kundalini yoga, Meditation and Restorative yoga.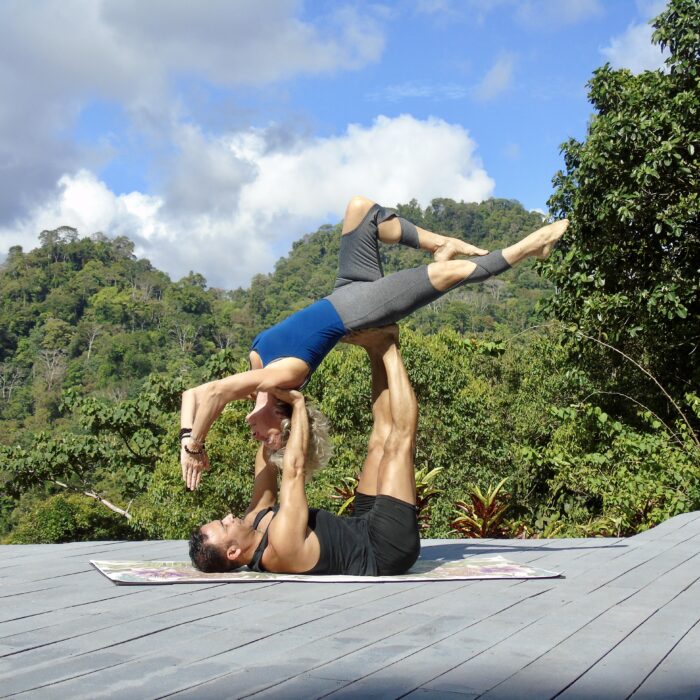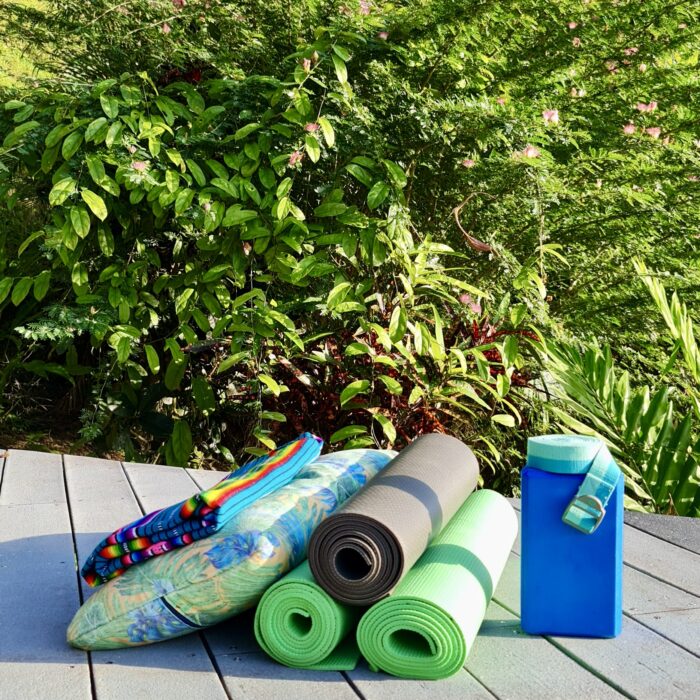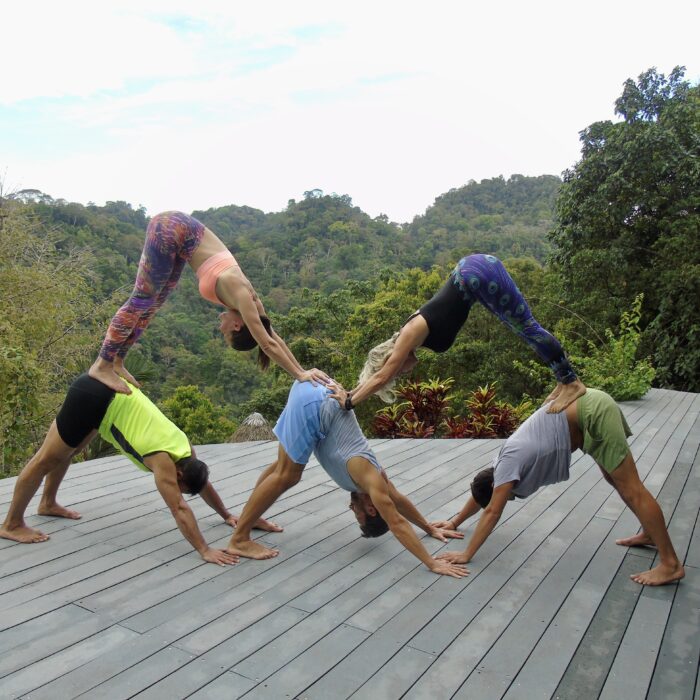 Luna Lodge, a Premier Costa Rican Ecolodge and The Osa Wellness Center and Spa