THE VIEW
ENJOY THE SOUNDS OF NATURE
Rainforest Accommodations
The rainforest accommodations at Luna Lodge are nestled in the ridges of the Osa Peninsula above the warm Pacific Ocean and the Carate River valley. This unique destination, with its cooler evening breezes, offers breathtaking views and a soothing night of sleep.
Our eight bungalows, three hacienda rooms, and seven safari-style tents are surrounded by the intimate sights and sounds of the natural world and all have their own decks overlooking the tropical rainforest.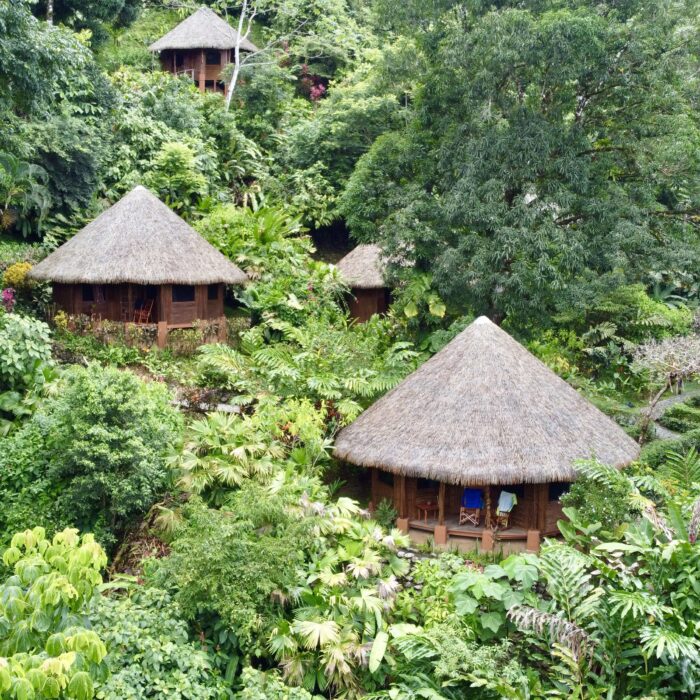 Rainforest Bungalows
Our rainforest bungalows are integrated into the tropical landscape with views over the ecolodge and the Osa rainforest. These rainforest accommodations feature hot water showers with a private garden made out of handcrafted stone.
Six of the bungalows feature two double beds, a private deck, and a private bathroom with a shower and a bathtub. Large windows and a high-beamed roof provide for ample air circulation, while walls of bamboo add a decorative rustic touch.
We have two honeymoon suites with king-sized beds. These beautiful bungalows boast the same features and amenities as the other bungalows.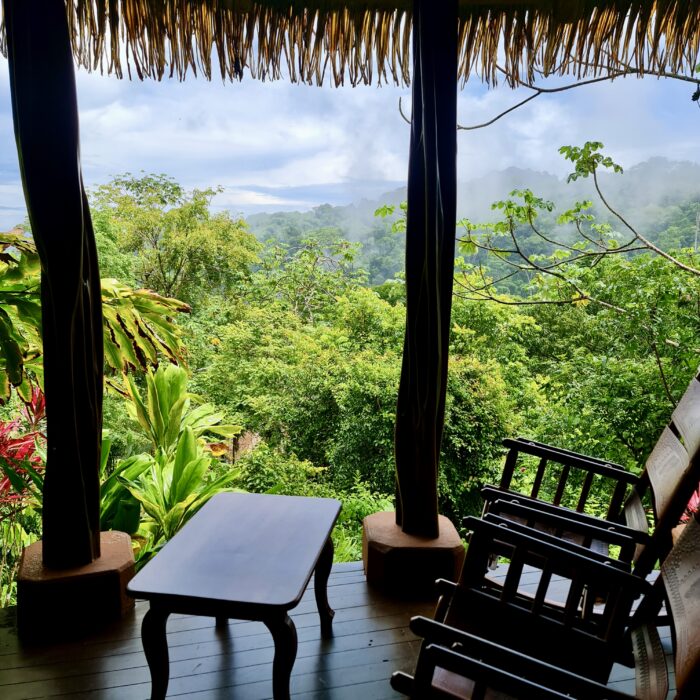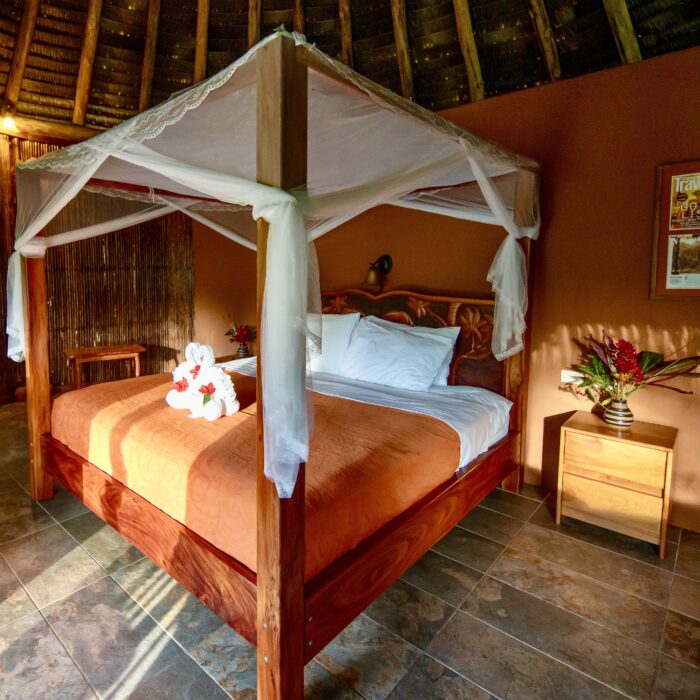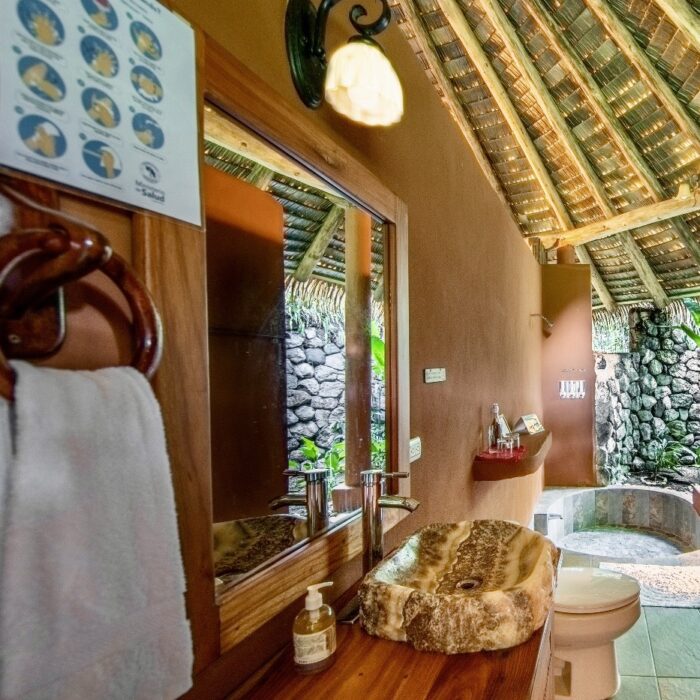 Hacienda Rooms
The fully enclosed hacienda-styled rooms are close to the main lodge and pool. These spacious colonial-style hacienda rooms have private baths and are designed to accommodate up to three people, with one double bed and one single bed.
The toucans love to visit the neighboring trees in the afternoon, as well as many more of the Osa birds for those who love birding. The hammock is a perfect place to watch nature fly by.